Future Now
Leadership Resources
Dear Colleagues and Clients:
Throughout our nation's history, we have alternated between times of great trials and tragedies to periods of unprecedented promise and progress. Today is no exception. What has remained constant throughout these periods is the universality of our common indomitable, can-do spirit. It's that foundation which grounds and guides the many organizations that MDA Leadership is proud to serve—and compels these organizations to strive to become better versions of themselves.
For nearly 40 years, MDA Leadership has specialized in providing organizations and their leaders with the insights they need to achieve greater levels of success. Our assessment and development expertise has never proven more important to our clients than now, as organizations progress from unprecedented disruption to recovery. We are proud to be able to support our clients in this vital quest.
Many clients are using this time as an opportunity to become future-fit organizations. We have been exploring the requirements of the future-fit organization for some time now. Our aim is to provide provocative frameworks, fresh thinking, and leading-edge talent practices, so that you can engage your team in shaping the future.
We hope you benefit from the following resources on leading through disruption and recovery. Know that we are here to support you every step of the way as we enter this brave new world of work.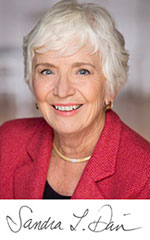 Sandra Davis
Chair & Founder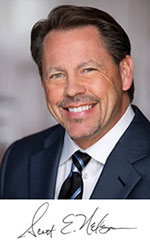 What will Future-Fit Leaders and Organizations look like?
MDA Leadership has long been exploring the requirements of the Future-Fit Organization, tracking critical workplace trends, discerning the capabilities we believe will be most essential for business leaders to grow and thrive, helping organizations select and develop future-ready leaders, and designing future-focused talent systems and practices.
These articles and videos will help guide your thinking about the future world of work:
Solutions for Leading Through Disruption and Recovery  
We are working our way through a "crucible moment"—an experience that will forever transform us. As a leader, you are making important decisions every day—though now there's a faster pace, greater intensity, and higher stakes. Our world has been disrupted and your team is expecting more from you than ever before, yet these are uncharted waters with no proven map.  Check out these solutions designed to help you and your team lead through this unprecedented time.
Join us for the Future Now Leadership™ webinar series
We are pleased to announce a webinar series called Future Now Leadership. Let MDA Leadership's experts help you address the essential leadership challenges that will define your success throughout the pandemic and its aftermath. Join us for expert advice, compelling dialogue, and actionable insights for thriving in a deeply changed world. We hope you will join us for one or all of these timely topics.
Succession Series #1: Building an Early Career Leadership Pipeline
As the premium on early leader identification and development is greater than ever, leading organizations are creating an assessment-based strategy for objectively guiding talent decision-making, understanding the true depth of leadership capabilities, and designing leadership development efforts to support future business needs.
Succession Series #2: Leading Executive Succession in This New Era
Your next generation of executives must take on greater leadership scope, responsibility and complexity at a rate faster than their predecessors. Much will be asked of these high potentials as they lead through a dynamic new era of pervasive disruption and recovery.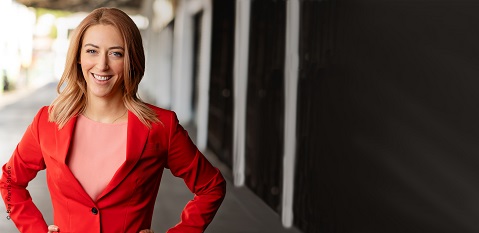 Future-Fit Leadership for a New World featuring Kelly McGonigal
In this webinar, you will hear from Kelly McGonigal, a health psychologist and lecturer at the Stanford University Graduate School of Business. As a pioneer in the field of "science-help," her mission is to translate insights from psychology and neuroscience into practical strategies that support personal well-being and strengthen communities, both critical in today's context.
The best, bite-sized, online content for leading through COVID-19 in one place
Leaders today are challenged more than ever to incorporate learning and development into their daily schedule. They face time constraints, struggle to find relevant and applicable content, and experience barriers to just-in-time learning. MDA Leadership's Accel5 was designed to leverage current, relevant, and applicable content that can be consumed in less than five minutes for transformative development. Here, the best bite-sized, online content on leading through COVID-19 is curated for you on MDA's Accel5 micro-learning technology platform.
Stay Productive During COVID-19

Let's begin a conversation.
At MDA Leadership, we know there are no one-size-fits-all solutions for every organization. We take the time to get to know your business and your leadership needs and recommend a range of options that are the best fit for your growth goals. Let's see how MDA Leadership can optimize your Talent Strategy for the Long Run®.