Future Now
Leadership Resources
Dear Colleagues,
As you lead your organization through this pandemic, know that we are here for you as a source of both renewal and inspiration for the future. Yes, we must continue to navigate COVID-19 and its economic impact. Yet as we move forward, the balance must shift from responding to leading. MDA Leadership is here with the expertise, foresight, and passion to help you answer your most pressing and strategic questions:
What will it take to lead in the new (ab)normal?
How do you transition from an exhausting sprint to a sustainable marathon pace?
How do you re-open your doors fully (you will), re-energize an anxious workforce, and reposition your organization for success after a truly epic disruption?
Let MDA Leadership's experts help you address the essential leadership challenges that will define your success throughout the pandemic and its aftermath. Below please find relevant thought leadership articles, our new webinar series, and online resources for leading during COVID-19. We believe at our core that leadership matters. We know that to be true now more than ever. In whatever way you, your leadership team, and your organization need support, we are here for you.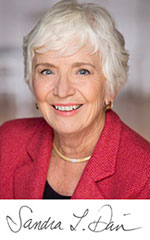 Sandra Davis
Chair & Founder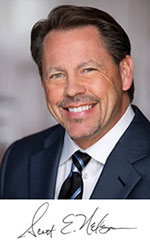 What will Future-Fit Leaders and Organizations look like?
MDA Leadership has long been exploring the requirements of the Future-Fit Organization, tracking critical workplace trends, discerning the capabilities we believe will be most essential for business leaders to grow and thrive, helping organizations select and develop future-ready leaders, and designing future-focused talent systems and practices.
These articles and videos will help guide your thinking about the future world of work:
Would you value outside counsel as you lead through this crisis and the near term?
We are working our way through a "crucible moment"—an experience that will forever transform us. As a leader, you are making important decisions every day—though now there's a faster pace, greater intensity, and higher stakes. Our world has been disrupted and your team is expecting more from you than ever before, yet these are uncharted waters with no proven map.
Join us for the Future Now Leadership™ webinar series
We are pleased to announce a webinar series called Future Now Leadership. Let MDA Leadership's experts help you address the essential leadership challenges that will define your success throughout the pandemic and its aftermath. Join us for expert advice, compelling dialogue, and actionable insights for thriving in a deeply changed world. We hope you will join us for one or all of these timely topics. Interested in the series? If so, select this option when you complete any registration form, and if your schedule changes, we will send you the recording link.
.

Webinar #5—May 14:
Developing Future-Fit Leaders to go the Distance
Tomorrow's leaders must apply enduring leadership capabilities with greater intensity and sophistication amidst radically changed contexts. Be the first to see five critical roles for the present and future (as the future is now), and discover a best-practice way to identify and develop these future-fit leaders.
Webinar #6—May 19:
Reboarding: A Leadership Playbook to Relaunch Your Teams
Employee emotions around their return are running high and varied along a spectrum. Their reboarding experience will play a key part in their ability to remain engaged, resilient, and productive. MDA's Reboarding Playbook for Leaders borrows from the best practices of reboarding, onboarding new employees, and change management methods to deliver a rock solid process, tools, and practices for effectively relaunching teams. This webinar will help you move confidently forward with renewed purpose, clarity, and effectiveness.
Webinar #7—May 21:
The Future-Fit Organization: Transforming Through Disruption
While organizations must address the acute effects of the present crisis, they must also pivot as quickly as possible to developing the capabilities for a future world of work marked by disruptions of many kinds. Jump start your future. Explore the three core strategic capabilities needed for enterprise health and growth in the present and post-COVID-19 world of work, along with a wealth of leading-edge talent practices and solutions.
The best, bite-sized, online content for leading through COVID-19 in one place
Leaders today are challenged more than ever to incorporate learning and development into their daily schedule. They face time constraints, struggle to find relevant and applicable content, and experience barriers to just-in-time learning. MDA Leadership's Accel5 was designed to leverage current, relevant, and applicable content that can be consumed in less than five minutes for transformative development. Here, the best bite-sized, online content on leading through COVID-19 is curated for you on MDA's Accel5 micro-learning technology platform.
Stay Productive During COVID-19

Let's begin a conversation.
At MDA Leadership, we know there are no one-size-fits-all solutions for every organization. We take the time to get to know your business and your leadership needs and recommend a range of options that are the best fit for your growth goals. Let's see how MDA Leadership can optimize your Talent Strategy for the Long Run®.