A Letter from Our MDA Chair and Founder
Every business is part of an ecosystem. At MDA we exist in and contribute to the context of our world and our communities. This holds special meaning as all of us consider our response to systemic racism, diversity, equity, and inclusion.
Our stake in the ground about DEI starts at our core—leadership matters. I have always believed that the more power we share, the larger our collective power becomes.
In January 2020 MDA created a cross-functional DEI task force to explore our realities and practices. Then the murder of George Floyd and the explosion of protests and civil unrest accelerated our journey. We have been conducting internal Feed Your Mind learning sessions to educate ourselves and have candid conversations with each other.
Our DEI team worked with their heads and hearts—and their enthusiasm has been contagious. First they created our point of view about DEI, which our entire firm has committed to. Second they created a multi-year, multi-step journey that will help us and our clients see and hear with fewer blinders, challenge assumptions, enhance belonging, and ensure all have a chance to expand their potentiality.
There is much work to do. Hopefully you will see evidence of our commitments in the way we work with you and your team members going forward. In fact, we hope you'll read the first article in our diversity series to learn more about our work. We welcome your feedback.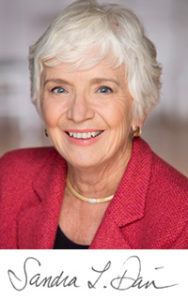 Sandra Davis
Chair & Founder
Our Commitment to Diversity, Equity, and Inclusion
Leadership matters. No other factor has a greater impact on an organization than its leadership. MDA Leadership promotes the importance of leading with humanity and with an informed perspective on diversity, equity, and inclusion. The leaders of today and tomorrow are called to do better in breaking down systemic bias and ridding their organizations of discriminatory practices. The leaders for tomorrow will be continually learning and creating expansive environments for belonging.
We believe that only such leaders and their organizations will be capable of sustainable and true excellence. We are committed to taking the personal and collective journeys that challenge our assumptions, our minds, and our hearts to build our leadership character, to continuously educate ourselves on DEI, and to apply that knowledge to our practices and in our work with leaders.
NOTE: Diversity exists whenever there are differences between people, including race, ethnicity, gender, sexual orientation, socioeconomic status, age, tenure, geographical location, physical ability, education, religion, and thought.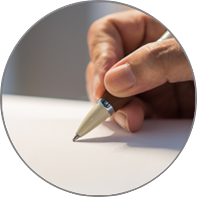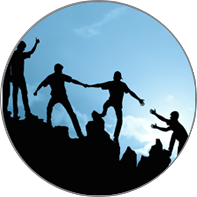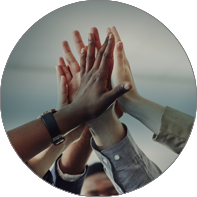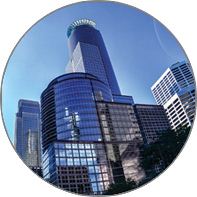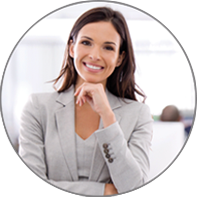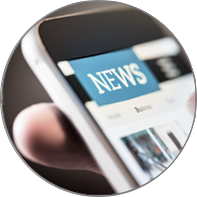 C-suite Selection and Succession: Delivering Leadership Excellence for the Future
MDA Leadership helps CEOs articulate executive leadership needs, identify top talent, and accelerate C-suite transitions.
Senior Executive Blueprinting ™
Succession planning begins at the top. CEOs, in partnership with human resources and their boards, must think carefully about the talent they need for the future in key leadership roles. Similar to CEO Blueprinting™, MDA Leadership helps our clients articulate the executive leadership they will need to successfully navigate emerging business challenges and drive evolving strategies.
C-suite Selection and Succession
Not all C-suite hires and promotions achieve success. We help CEOs select the right executives by bringing an informed, experienced, and objective voice to the table. Based on a CEO's criteria and an organization's norms, we assess and analyze executive candidates to provide definitive and well-grounded promotion and hiring recommendations.
C-Suite Transitions
About 60% of executives say they were not prepared for the strategic challenges they faced in their new senior leadership roles.3 MDA Leadership accelerates effective transition into the C-suite. Through a unique discovery process, we help executives gain deep insight into what it will take to be successful given stakeholder expectations, team dynamics, and the nuances of C-suite leadership. Our seasoned coaches guide leaders in designing and executing highly relevant and engaging onboarding plans.
Board Services: Enhancing Board Effectiveness
MDA Leadership helps boards strengthen their governance roles and internal dynamics.
Board Evaluations
Most boards are required to evaluate their own performance on an annual basis—an exercise that can range from "checking the box" to an experience that truly engages board members in the right conversations. Our services include full board evaluations, individual director reviews, peer feedback, chair role transitions, and action planning.
Board and CEO Consultation
Creating strong board and CEO collaboration requires mutual trust and respect. Forging and maintaining productive relationships cannot be left to chance. MDA Leadership provides trusted advisor consultation for CEOs and their boards to foster alignment in critical areas such as decision-making, role clarity, governance, and communication.
CEO Coaching and Trusted Advisor Consultation
Two-thirds of CEOs don't receive any outside advice on their leadership skills, and yet almost all would be receptive to suggestions from a coach.4 Since a one-size-fits-all playbook for CEOs doesn't exist, MDA Leadership provides CEO coaching. Whether business performance is hitting the mark or not, even seasoned CEOs benefit from the safe place and counsel we provide to help them evolve their leadership.

Let's begin a conversation.
At MDA Leadership, we know there are no one-size-fits-all solutions for every organization. We take the time to get to know your business and your leadership needs and recommend a range of options that are the best fit for your growth goals. Let's see how MDA Leadership can optimize your Talent Strategy for the Long Run®.