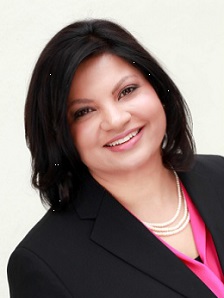 Shreya Sarkar, Ph.D. Affiliate Consultant
Phone:
+1 612.332.8182
Dr. Shreya Sarkar is the CEO and founder of Human Capital Growth, a talent management firm with bases in the US and India. Her passion is in helping individuals and organizations achieve long-term success, using science, data, and empathy. Shreya's work experience spans across the United States, Europe, and Asia.
Experience
Over 25 years of experience in leadership assessment, coaching, and organizational effectiveness.
Deep expertise in leveraging evidence-based talent management practices to address real-world client needs, including closing revenue gaps, turning around a declining cross-border collaboration, and career advancement of minority employees.
Prior roles include heading leadership development at Levi Strauss & Co., and leading Organizational Effectiveness and Training at Dendrite International.
Led initiatives in the areas of leadership assessment, feedback & coaching, team development, performance management, competency modeling, succession planning, and diversity & inclusion.
Has deep insights on the Indian economy and work culture.
Results
Facilitated the turnaround of a non-performing cross-border collaboration through team effectiveness and leadership development interventions.
Supported the strategy transition of a multi-billion-dollar firm with a new leadership competency model and integration with the global succession planning process.
Designed and facilitated a leadership intervention for the India-based leadership team, resulting in a shared vision and commitment toward "providing value-added services from India."
Supported a leading US-based manufacturer in the launch of their Indian Operations through selection assessments for leadership candidates.
Credentials
B.A. in Industrial Psychology from Fergusson College, India
M.A. and Ph.D., Industrial and Organizational Psychology, Bowling Green State University, USA.
Lecturer, Department of Psychology, University of California, Berkeley.
A graduate of the University of California Entrepreneurship Academy.
Completed MBA courses in marketing and finance at the Haas Business School, UC Berkeley.
Author of the book Role of National Culture in Transfer of Training and Oxford Handbook case study on India's most prominent multinational, The Tata Group.
Shreya is based in the San Francisco Bay Area and has team members in Mysore and Pune, India. She enjoys spending her free time with her two children and savoring the delights of the Napa Valley region.