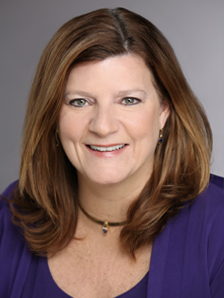 Shawn Jones Key Accounts Implementation Manager
Phone:
+1 612.259.4231
Whether leading and managing client projects or overseeing custom client surveys and reports, Shawn Jones enjoys keeping complicated assignments and relationships running smoothly. Her upbeat, high-energy approach helps her build high-performing teams and rewarding partnerships with clients. She's at her best in the middle of significant client engagements applying her critical thinking, client management, organizational, and consulting skills.
In a client-centric firm such as MDA Leadership, Shawn's years of direct client experience help her properly assess and deliver precisely what MDA clients need and expect, when it is needed. At the core, she is an excellent and prescient relationship manager – helping clients and consultants work to peak effectiveness to bring out the best in each other.
Expertise
25+ years of leadership development consulting, project management, and talent insight experience.
Frequently leads MDA's most significant and complex client engagements with her strong management and organizational skills.
Adept at aligning talent with goals, executing strategies, helping leaders achieve maximum results, and developing competencies.
Experienced in designing and implementing talent management systems and leadership development programs.
Proficient in overseeing all facets of standard and custom multi-rater survey and reporting projects, including planning, budgeting and analyzing, and applying results to development needs.
Impact
Project manager, coordinator, and consultant for several of the firm's largest clients.
Consistently receives positive client feedback about her "get-it-done attitude" and high-quality standards.
Has planned and developed multiple action learning programs providing immediate positive client impact.
Credentials
B.S., Psychology, Gustavus Adolphus College
360 Certification Trainer
MBTI® Training Certificate (Myers-Briggs Type Indictor®) from Center for Applications of Psychological Type (CAPT)
Away from the office, Shawn is the proud mother of two active teenagers. To stay sane, she makes time each year for a women's trip and family adventure. Ask her about the last time she met a bear face-to-face in the woods!