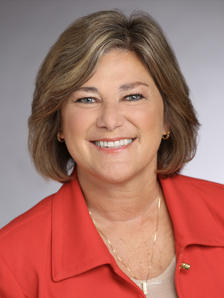 Nancy Weidenfeller, Ed.D. Affiliate Consultant and Executive Coach
Phone:
+1 612.332.8182
For more than 25 years, Nancy Weidenfeller has found a common element in the work that excited her: helping organizations achieve performance results by focusing on people issues. She has an extensive background in organization development, talent management, human resource systems design, and women enterprise leaders.
Expertise
Specialist in team dynamics and performance, organizational effectiveness, leading change, and the strategic role of HR.
Worked with leaders from diverse organizations and a variety of industries including energy, food, financial services, chemicals, health care, manufacturing, medical devices, and retail.
Consulted with Best Buy, Thrivent Financial, and U.S. Bank on strategic input for diversity and inclusion plans and skill-building on leadership presence and influencing for impact.
Impact
Facilitated team processes that resulted in stronger commitment and higher performance.
Achieved breakthrough performance at two biomedical device companies by driving greater business alignment using a highly engaging high-performance management system model.
Built the capability of leaders to lead and manage change to transform their U.S. operations and achieve business growth.
Improved HR service delivery at a teaching hospital to operate as collaborative business partner, resulting in exceptional people solutions.
Credentials
Doctorate of Education in organization development, University of St. Thomas
M.A. in organizational leadership, College of St. Catherine
B.A. in business/HR management, certificate in psychology, Adler Institute
Certified Senior Professional Human Resources Practitioner for Life
Adjunct instructor, Hamline University and the University of St. Thomas
Taught at the Kyiv Mohyla Business School (HRD) in Ukraine
Published articles include: "Celebrating Diversity" (Public Utilities Fortnightly), "Leaders Invest for Change" (The Public Manager), and 'Breaking Through the Glass Wall: The Experience of Being a Woman Enterprise Leader" (Human Resource Development International)
Examiner, President's Quality Award program and the Minnesota Quality Award
Member, United Way Women's Leadership Council and Women's Health Leadership Trust