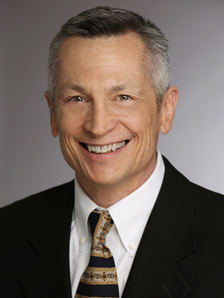 Kevin Louiselle, Ph.D. EVP of Talent Strategy and Assessment/Partner
Phone:
+1 612.259.4226
Creating talent management and leadership development solutions that exactly fit client business needs has been the hallmark of Kevin Louiselle's career. With his unique blend of client and business focus, personal drive, and people-development expertise, Kevin has helped his clients build and sustain a "talent-edge." Kevin's clients will tell you that he listens carefully, partners closely, and delivers practical, efficient, and lasting talent solutions.
Expertise
Over 30 years of experience helping organizations align talent management and leadership development solutions with business objectives.
Enjoys working with organizations to establish state of the art leadership development strategies and systems.
Extensive experience defining leadership requirements at all levels of the leadership pipeline to help leaders and their organizations understand the critical leadership transitions and how to effectively navigate them.
Deep expertise in the design, validation, and delivery of leadership assessment processes that enable organizations to strengthen leadership potential and readiness at every leadership level.
Impact
Proven track record of helping organizations align leadership talent and capacity with business strategies and demands.
Significant success in the development, launch, and commercialization of proprietary talent management and leadership development products and services, including MDA's A3 Performance Accelerator web-based performance management solution.
Designed and delivered the tools, processes, and capabilities to close critical talent gaps for clients across industries as varied as healthcare, medical technology, financial services, food and beverage, and non-profits.
Known by clients for his ability to listen, partner closely, and deliver practical, efficient and lasting talent solutions.
Credentials
Ph.D., industrial/organizational psychology, University of Missouri-St. Louis
M.S., University of Nebraska
Kevin grew up in the Twin Cities, where he now lives with his wife, Theresa. They delight in their four sons and growing family. He enjoys playing hockey, both with his boys and in the "old-timer" leagues, running, and finding just about any excuse to be outdoors and having fun.