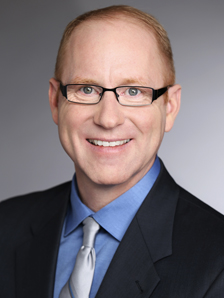 Jeffrey D. Hinds, Psy.D. Vice President of Private Equity/Principal Consultant
Phone:
+1 612.259.4239
Jeff is incredibly passionate about helping organizations make smart talent decisions. Clients describe him as a trusted partner who provides insights and recommendations that demonstrate a clear understanding of their business and an assessment experience that is an extension of their brand. Jeff is also the lead for private equity services at MDA Leadership, which includes leading pre- and post-transaction projects aimed at understanding and accelerating the development of leadership talent within portfolio companies. Jeff is respected for his professionalism, collaborative style, authenticity, and commitment to providing the highest quality work.
Expertise
Over 20 years of experience providing assessment and selection services in a broad range of settings such as vocational, clinical, forensic, public service, and organizational.
Application of assessment solutions across a diverse set of industries – manufacturing, CPG, retail, healthcare, energy, academic, financial, construction, and hospitality.
Extensive work with private equity firms and their portfolio companies. Has provided assessment and development for over 100 portfolio Company C-suite leaders.
Senior leader within MDA's Talent Strategy and Assessment practice – a "go-to" expert on assessment for both clients and internal colleagues.
Specific areas of expertise include assessment center design, facilitation of talent review sessions, and executive selection.
Has built strong trusted partner relationships with the firm's largest and longstanding clients.
Impact
As a former Air Force officer, was named Psychologist of the Year for HQ Air Force Security Forces, USAF.
Managed over 70 assessment centers with extremely high customer satisfaction.
Proven track-record of successfully helping organizations in new hire selection decisions.
Has facilitated numerous high performing team sessions with executive leadership teams.
Credentials
Psy.D., Clinical Psychology, Minnesota School of Professional Psychology
M.S., Clinical Psychology, University of North Texas
B.S., Psychology, Iowa State University
Outside of the office, Jeff stays busy with the activities of his two kids. He and his wife are active in their church and take advantage of every opportunity to spend time on the lake in beautiful Okoboji, Iowa, where they met. Jeff is an avid runner and you can always find him in June running along Lake Superior during Grandma's Marathon weekend. He is also an aspiring photographer and general sports enthusiast.