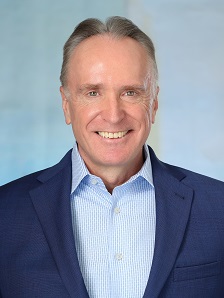 Floyd Carlson, M.S. Affiliate Consultant and Executive Coach
Phone:
+1 612.332.8182
Floyd brings a wealth of experience coaching, building effective teams, and improving relationships and leadership development to his clients. Using brain based coaching techniques, he helps his clients set motivating goals, strategies, and actions to ensure they put new insights, habits, and skills into practice. Floyd is a published author of the book "Conscious Leadership In Action".
EXPERIENCE
30+ years of leadership experience in High-tech, Operations, Military, Manufacturing, and Sales.
14 years' managing Sales Operations, technical service teams, and critical accounts for European markets with Fortune 500 company.
Experience in different company positions: Corporate Sales Executive; Learning and Development and Recruiting; Director Sales Operation; Senior Manager Technical Services; Management Information Officer.
Skilled in workshop design and facilitation.
RESULTS
Coached senior finance leader on how they could create powerful relationships to overcome the perception they were not ready for the next level position based on how they were interacting with other leaders and the board. The result was selection within six months to become the next CFO for the company.
Coached several high potential leaders on developing personal goals and action plans to address the most important competencies identified through assessments and 360-degree feedback to support their career aspirations. Many of these clients have improved their confidence, impact, and visibility, resulting in new opportunities and promotions within their organizations.
Coached a business partnership relationship between a president and one of their general managers who were challenged by being able to communicate and work optimally together. By supporting them creating a designed alliance on how to best work with each other, the relationship became strong and productive.
Led large scale change initiatives: drove adoption of Cisco's ordering system across Europe, Middle East, & Africa's 361 partners, 1089 Sellers, with $7 Billion in bookings; drove adoption of Sales forecasting process utilizing Salesforce.com, achieving 85% successful adoption against 80% target.
CREDENTIALS
B.S., Business Administration, University of Wisconsin Stevens-Point.
Master of Science in Management Information Systems (MSMIS), Bowie State University.
International Coaching Federation (ICF) Professional Certified Coach (PCC).
Brain Based Coaching Certification (BCCC) Trained from Neuro-Leadership Institute (NLI)
Qualified to administer and interpret various assessment and 360 instruments including Hogan Assessments, Caliper, HBDI, Leadership Circle Profile.
Outside of work, Floyd maintains a broad range of interests, including marathon running, reading, writing and volunteering as a coach with various groups to support military veterans.