MDA Leadership Promotes Sean M. Allen to SVP, Strategy & Talent Solutions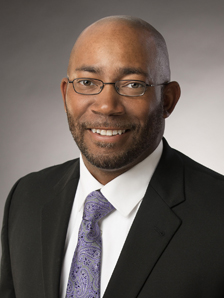 Reflecting MDA Leadership's national growth, Sean M. Allen, MBA, MS Finance, Ph.D. has been promoted to Senior Vice President of Strategy & Talent Solutions and Head of Consulting, Western Region.
Allen is a senior-level management consultant and executive coach with more than 25 years' expertise, who is highly experienced in strategy consultation, organization development, assessment, and executive services. He is passionate about partnering closely with senior leaders to achieve strategic priorities and drive business results that have a measurable impact on the bottom line. With MDA, Allen connects clients in the Western region and across the globe with MDA services in integrated talent solutions, talent assessment, leadership development, and CEO/board consultancy.
"We could not be more pleased with the impact Sean has made, not only in terms of leading the Western Region, but his business insights, acumen, and orientation advance our firm every day," said Scott E. Nelson, CEO, MDA Leadership. "Sean connects with people on many levels as a prolific executive coach and helps strategize with clients to think about how they can see the future of talent in their organizations differently."
See Sean M. Allen's feature BizSpotlight in the Phoenix Business Journal HERE.
MDA Leadership Promotes Jim Laughlin to Senior Vice President, Leadership Development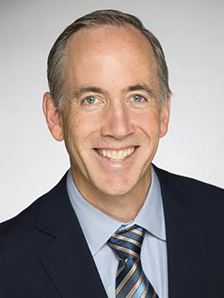 Also representing MDA's national growth, Jim Laughlin, M.F.A., has been promoted to Senior Vice President, Leadership Development for MDA Leadership.
Laughlin is driven to help leaders develop the insight, skills, and talent they need to achieve sustainable business results. Throughout his career as a leadership consultant and business executive, Laughlin has demonstrated an uncanny ability to see around corners and focus senior leaders on competitive challenges and business-driven talent development initiatives.
For companies and organizations worldwide, Laughlin has developed and implemented leadership solutions at the enterprise, team, and individual levels. He is adept at designing and delivering results, deadline-driven learning and development systems, and leadership development programs, as well as coaching senior and executive teams.
"Jim has helped MDA design, develop and transform our leadership development practice," said Scott E. Nelson, CEO, MDA Leadership. "He has brought thoughtful and provocative thinking around future-fit leaders and organizational transformation. We love how he partners with clients across industries to implement real change."
See Jim Laughlin's feature Boston BizSpotlight in the Boston Business Journal HERE.
MDA Leadership Promotes Jennifer Donahue to Senior Vice President, Marketing and Communications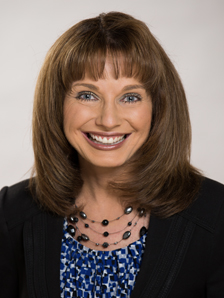 Jennifer Donahue, M.A., is an energetic and collaborative B-to-B marketing and communications executive who brings more than 20 years' experience developing and executing global marketing strategies that drive brand awareness, business development, and revenue growth. She believes sales, marketing, and product management must be tightly aligned to achieve high performance.
Since 2016, Donahue has translated and integrated customer insights into strategic marketing campaigns that connect HR leaders with the solutions that elevate organizational impact. In addition to brand management and corporate communications, Donahue is a driving force behind MDA's digital marketing that leverages top-tier thought leadership through webinars, articles, brochures, white papers, videos, and case studies.
"Jennifer has been instrumental in so many facets of MDA's growth over the years. She took a fresh look at our branding and marketing strategy," said Scott E. Nelson, CEO, MDA Leadership. "She is a tremendous partner who makes sure we stay at the forefront of our consulting space."
MDA Leadership Names Erik Williams as Principal Consultant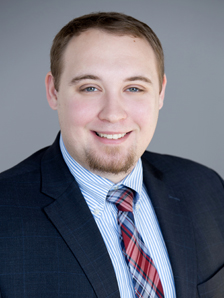 Over the past six years with MDA, Erik Williams, M.A., has been responsible for reshaping and reimagining transformational leadership development solutions with global clients. As a seasoned consultant, he has designed and delivered powerful developmental experiences with a range of clientele from senior global executives to regional directors, managers, and frontline leaders.
In 2021, Williams led MDA in winning a coveted Brandon Hall Group Gold Award for Excellence in the Best Advance in Leadership Development for The Bench Strength Experience. The blended learning program includes an assessment to accurately identify potential in the earlier stages of employees' careers and provides them and their managers with the development insights and tools needed for true leadership growth.
"Erik has been instrumental in helping us to incorporate the latest technology into our leadership practice, creating and delivering human-centered learning designs for clients, and presenting thought leadership nationally," said Scott E. Nelson, CEO, MDA Leadership. "He is known for high-quality work and we receive tremendous feedback from our clients whenever he is engaged."
See Erik Williams' feature BizSpotlight in the Twin Cities Business Journal HERE.