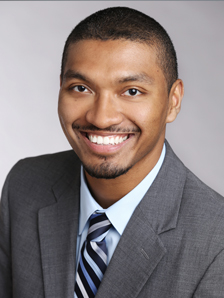 Tony Carthen, M.A. Senior Consultant
Phone:
+1 612.259.4248
Tony Carthen enjoys figuring out how various individual characteristics translate into leadership capabilities. With his passion for helping leaders realize their potential, he helps organizations to develop high-performing leadership cultures. Tony has a natural curiosity and takes delight in partnering with clients to understand their unique needs.
EXPERIENCE
Coaching individual contributors to executive leaders by translating their personality characteristics into leadership traits, helping them reflect on how their behaviors impact their teams and results, and strengthening their performance with a growth mindset.
Partnering with clients to understand their talent needs, identify candidate strengths and development areas, provide insight for hiring and promotion decisions, and advise on best onboarding practices.
Leading comprehensive assessments for individual contributor to executive leaders, which includes an integration of interviews, evaluation of leadership business simulations, and interpretation of personality tests, cognitive ability tests, and motivational profiles.
Conducting qualitative interviews for function executive and C-suite level leaders, and synthesizing them into meaningful and actionable 360° feedback reports.
Training and collaborating with international affiliate partners on assessment best practices.
RESULTS
Led assessments for hundreds of selection candidates and internal development participants.
Facilitated team aggregate feedback sessions to discuss the strengths and derailers within cohorts of leaders, how it can shape an organization's culture, and what can cause conflict in working dynamics.
Presented on topics regarding early career succession management, diversity in leadership, transitions in the leadership pipeline, and best practices in engaging leaders in developmental experiences.
CREDENTIALS
M.A., Industrial-Organizational Psychology, Minnesota State University, Mankato
B.S., Psychobiology, University of California, Los Angeles (UCLA)
In his free time, Tony enjoys basketball, gaming, comics, drawing, discovering new music, and going on cinematic adventures with friends. He is also passionate about mentoring and coaching students.