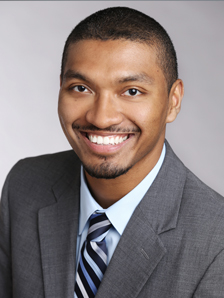 Tony Carthen, M.A. Senior Consultant
Phone:
+1 612.259.4248
Tony enjoys figuring out how various individual characteristics translate into leadership capabilities. He has a passion for helping organizations make smart hiring decisions, developing talent, and helping leaders realize their potential. He has a natural curiosity and takes delight in partnering with clients to understand their unique needs.
Expertise
Analysis of assessment data leading to hiring recommendations for a wide range of roles within various organizations.
Performing business simulations and providing unique insight into sound talent decisions.
Conducting job analyses and designing training initiatives.
Partnering with organizations in various fields such as education, food service, city government, and nonprofits.
Impact
Validated selection criteria on tenure and performance, analyzing data for an industry-leading foodservice organization.
Led focus groups preparing corrections majors for entry-level positions in rehabilitation programs.
Designed career development courses with focus on interviewing skills and resume writing.
Compiled research and designed a leader and employee onboarding program for a city government.
Conducted job analyses and created training program for employees in university residential life and advising professors.
Credentials
M.A., Industrial-Organizational Psychology, Minnesota State University, Mankato
B.S., Psychobiology, University of California, Los Angeles (UCLA)
In his free time, Tony enjoys playing basketball, reading comics, drawing, discovering new music, going on cinematic adventures, and socializing with friends. He is also passionate about fostering development in others, making an impact by mentoring students and empowering youth in volunteer efforts.