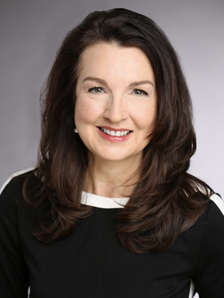 Sharon Sackett, Ph.D. SVP of CEO and Board Services and Executive Assessment
Phone:
+1 612.259.4237
Sharon Sackett leads the CEO and Board Services practice at MDA Leadership Consulting with a passion for getting it right by helping Boards achieve alignment on what they need from executive leadership, and enabling them to make the right calls to ensure future success. Her clients appreciate her knack for deeply understanding what makes their organizations unique, alongside her partnership and insights to help them evolve for a successful future. Additionally, Sharon oversees all facets of MDA's Global Assessment services in conjunction with delivering work as an executive coach.
Expertise
20+ years of experience in the areas of leadership assessment, development, and coaching.
Supported a variety of public and private organizations to create CEO and C-suite success profiles, conduct readiness assessments, and determine fit of internal and external candidates.
Deep understanding of the executive leadership implications of emerging business challenges.
Recent Board and CEO engagements include a Fortune 500 industrial design and manufacturing corporation, two large multi-state health care systems, a privately held manufacturing organization, and one of the top 20 privately-owned insurance brokerages in the U.S.
Served as Board Chair for a local non-profit organization (Jeremiah Program) with over 30 Trustees representing such companies as US Bank, Wells Fargo, Ameriprise Financial, Target Corporation, Ryan Companies, and Ecolab.
Impact
Track record of building longstanding trusted-advisor relationships and successfully advising leading organizations with their top-of-the-house succession and talent decisions.
Developed MDA's assessment business into one of the leading providers in the Midwest with a client roster that includes industry leaders and Fortune 100 companies in her previous role.
Successfully grew MDA's first client into one of the firm's largest clients.
Coached executive leaders in such industries as financial services, health care, consumer products/goods, retail, technology, manufacturing, and medical technology.
Credentials
Ph.D. in counseling psychology, University of Minnesota
B.A. in business administration and psychology, Hamline University
Adjunct Assistant Professor, Psychology, University of Minnesota
Past doctoral faculty member, Counseling Psychology, University of Iowa
Past president, Minnesota Professionals for Psychology Applied to Work
Non-profit board leadership: Jeremiah Program, Minneapolis-St. Paul (past Chair)
Away from the office, Sharon loves to spend time with her family tending to their 90-year old hobby farm in the beautiful bluff country of Southeastern Minnesota. She's also an avid fan of Broadway shows and other theater both in the Twin Cities and New York City.