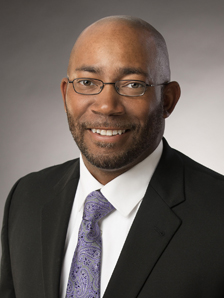 Sean Allen, M.B.A., M.S. Finance, Ph.D. Senior Vice President, Strategy, CEO and Board Services, Talent Solutions
Phone:
+1 602.206.2688
Sean Allen is a senior-level management consultant and executive coach who is highly experienced in strategy consultation, organization development, assessment, and executive services. He is passionate about partnering closely with senior leaders to achieve strategic priorities and drive business results that have a measurable impact on the bottom line. Sean has managed large scale client engagements, project execution teams, and vendor relationships to deliver client solutions while working closely with Fortune 500 executives. In addition, Sean has led and delivered consulting solutions across the globe, including Asia Pacific, Europe, Latin America, Canada, and the US.
With MDA Leadership, Sean connects clients in the Western region with MDA services in integrated talent solutions, talent assessment, leadership development, and CEO/board consultancy.
Expertise
Over 20 years of experience spanning leadership, consultant, coaching, and sales roles for public and private organizations (primarily focused on Fortune 500 organizations).
Well-versed in leading complex, global and large scale consulting engagements, while managing cross-functional project execution teams, to deliver exceptional results.
Managed and developed assessment business in targeted geographies, providing strategic direction at the executive level to achieve company-wide growth objectives, increased market share, and greater profitability.
Led research, statistical analysis, coaching, and assessment design functions.
Leveraged expertise to support clients in varied industries (insurance, real estate, utilities, non-profit, pharmaceuticals, financial services, retail, banking, technology, and healthcare).
Considerable executive coaching experience with senior leaders, C-suite executives, and high potential talent.
Impact
Implemented several new services/products leading to increased profitability and competitive advantages.
Appointed regional champion for coaching, leadership assessment, and organization assessment services.
Appointed to North American leadership role for development and deployment of assessment technology platform.
Restructured a Fortune e-50 client sales force leading to a 30 percent productivity increase.
Reduced employee turnover by an average of 40 percent for client organizations.
Designed a global sales selection system resulting in a 50 percent increase in sales volume.
Reduced nurse turnover for a client by 75 percent, leading to a $1M turnover cost saving in the first year.
Credentials
Ph.D., Industrial/Organizational Psychology and Clinical Psychology (National Science Foundation Fellow), Indiana University
M.S., Finance (Beta Gamma Sigma), Indiana University
M.B.A., Business Administration, Indiana University
B.A., Psychology, California State University, Northridge
Qualified to administer and interpret various assessment instruments including Hogan Assessments, MBTI, HBDI, Watson-Glaser, Occupational Personality Questionnaire
Member of American Psychological Association, Black Board of Directors Project, Society for Human Resource Management and the Society for Industrial and Organizational Psychology
Sean is an avid golfer, where he frequently tests his skills in tournaments. Sean is also an animal lover, where he has volunteered his time to help exotic animals…even lions and tigers! Over the years, he has also enjoyed competing with his family dogs in conformation shows and working rings.