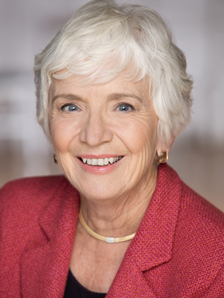 Sandra Davis, Ph.D., L.P. Chair and Founder
Phone:
+1 612.259.4235
Sandra Davis is a courageous executive who knows how to influence powerful leaders. She is charming, persuasive, and savvy in the time-tested business practices of talent management, leadership development, and organizational change consulting. As co-founder of MDA Leadership Consulting, she has built a culture based on real-world experience, client intimacy, and customized solutions for leaders who demand real-world results.
Expertise
Co-founded MDA Leadership Consulting in 1981.
Nationally regarded as a thought leader and results-oriented practitioner of leadership development.
Specific experience and interest in CEO selection, senior leader succession planning, leadership development, corporate and non-profit board development, and executive coaching.
Has a special kinship with risk-taking leaders, based on her entrepreneurial success.
Impact
100% of the CEO candidates she has recommended in her work with boards have had a tenure of at least four years or more.
Success of new hires at the senior level in multiple organizations has increased, following her work with selecting, onboarding, and transition coaching.
Client leadership teams have achieved greater clarity about the requirements and expectations for effective leadership in their unique organizations.
Executives she has coached have increased their effectiveness and leadership impact, according to surveys of their teams.
Credentials
B.S., Iowa State University; Ph.D., counseling psychology, University of Minnesota
Fellow, Society of Industrial and Organizational Psychology and the American Psychological Association
Author of Pearls of Leadership Wisdom: Lessons for Everyday Leaders; co-author of Reinventing Yourself: Life Planning After 50; author of numerous leadership articles and book chapters
Named a "Women Change Maker" by The Business Journal and an Alumna of Distinction by Iowa State University
Board service: past member of Liberty Diversified International Board of Directors
Non-profit board service and memberships: Opportunity International, Saint Paul Chamber Orchestra, The Jeremiah Program, Iowa State University Foundation Governor. Member - Minnesota Women's Economic Roundtable and Women Corporate Directors (WCD)
Away from the office, Sandra is adventurous and musical. She enjoys skiing and hiking in Colorado, bicycling, and exploring diverse countries and cultures. She has expanded her horizons by volunteering on a project teaching English in Vietnam and by running her first-ever marathon in Paris. She plays classical piano and is particularly fond of Brahms. In her earlier years, she sang leads in musical theater productions and dance bands. Currently, she's working on mastering her golf game and learning Mandarin.