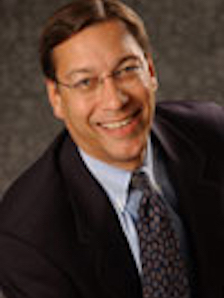 Robert Barnett, Ph.D., L.P. Senior Fellow & Affiliate Consultant
Phone:
+1 612.332.8182
Bob Barnett gets excited about helping leaders select and develop their people – and manage change in their organizations. Bob provides a broad range of organizational psychology and organizational development consulting expertise to clients including executive selection, succession planning, team and leadership development, and organizational change services. He has worked with multiple organizations in a variety of industries since beginning at MDA in 1985.
Expertise
Over 30 years of managing and conducting engagements with organizations.
Deep experience with the requirements for effective leadership at the top of organizations.
Experience across a range of industries including pharmaceuticals, financial services, telecommunications, healthcare, manufacturing, energy, specialty chemicals, government, and education.
Oversight of a variety of MDA's research projects and product development initiatives.
Impact
Proven business partner to senior leaders in a wide variety of organizations.
Supported executives in dozens of organizations to select and develop the right leaders for their teams.
Designed and implemented large-scale change initiatives, including integrating acquisitions and aligning cultures for high performance.
Designed and delivered tools, processes, and systems for talent management initiatives, succession planning, and team and leadership development.
Credentials
Ph.D., Psychology, University of Minnesota
M.S., Organizational Development, Pepperdine University
Licensed Psychologist in the State of Minnesota
Adjunct professor of Management at St. Mary's University of Minnesota
Adjunct faculty for the Department of Organization Learning and Development, University of St. Thomas
Author of numerous articles and book chapters, and a frequent presenter at psychological, management, and human resource professional meetings and conferences.  Away from the office, Bob is an avid concert-goer and a competitive sailor. He and his wife, Marlena, live in south Minneapolis.