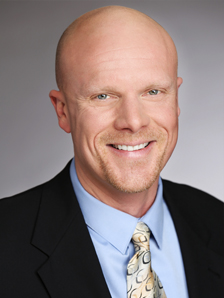 Michael Hepperlen, Ph.D. Director of Talent Insights and Analytics
Phone:
+1 612.259.4240
For nearly two decades, Michael Hepperlen has combined his interests in leadership and organizational effectiveness to help clients select and develop high potential leaders. Michael enjoys partnering with clients to better understand their leadership and development needs and create tailored talent management solutions. While Michael is a self-professed education junkie with two master's degrees and a Ph.D., his clients and colleagues appreciate his inquisitive, perceptive, and down-to-earth nature.  Clients appreciate Michael's ability to listen, partner closely, and deliver practical, efficient, and long-lasting talent solutions.
Expertise
Over 17 years of proven experience in leadership assessment, coaching, and organizational effectiveness with broad industry experience in small, midsized, and Fortune 500 companies.
Deep expertise in helping clients select and develop high potential employees and leaders.
Specializes in applying research and HR best practices to address real-world client needs, including role profiles, competency models, employee engagement, and workforce planning initiatives.
Enjoys providing 1:1 leadership development, action planning, and career coaching.
Ability to understand the uniqueness of each organization by finding creative solutions to problems.
Impact
Partnered with numerous clients to develop competency models, conduct job analyses, create customized selection tools, and leverage surveys to understand workforce trends.
Designed and delivered a variety of customized leadership assessment tools for clients, including situational judgment tests, and business simulations.
Proven track record of consulting with companies on strategic HR initiatives such as workforce planning, leadership development, and redesigning jobs to meet changing business needs.
Advised companies and organizations regarding best practices and legal guidelines for developing pre-employee selection and promotion procedures.
Credentials
Ph.D. Industrial/Organizational Psychology, University of Nebraska at Lincoln
M.A., Industrial/Organizational Psychology, University of Nebraska at Omaha
M.A., Counseling, University of North Dakota
B.A., Psychology, Gustavus Adolphus College
Away from the office, Michael enjoys spending time with his wife and two children. He is actively involved with his church and helps lead his son's Cub Scout Den. He loves to travel, swim, and fish. He has ridden in RAGBRAI (a 600-mile bike ride across Iowa) three times. He can frequently be found spending his vacation time traveling with his family to northern Minnesota and on road trips across the country.