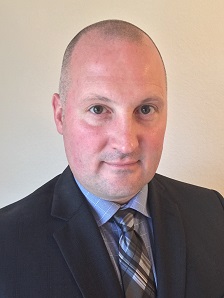 Matthew Such, Ph.D. Vice President of Operational Excellence
Matthew is a skilled and confident business and thought leader with over 20 years of expertise in talent consulting, product development, account management, and business development. Throughout his career, he has used technology to create solutions that produce better experiences for assessment participants and users. He also has a track record of using data integrations to drive predictive analytics and documenting the ROI of talent initiatives.
EXPERIENCE
Significant experience directing organizational strategy and the delivery of assessment system design, validation, and implementation, locally and globally
Worked with a large proportion of the Fortune 500 and many small to mid-sized firms across a vast range of industries, including IT, retail, financial services, marketing, customer service, manufacturing, hospitality, staffing, and healthcare
Strong capability in business management and improvement, creating multiple assessment businesses that produced strong growth and margin
IMPACT
Developed or co-developed over 150 assessments that have been used to assess millions of people globally as part of decision-making, development, and coaching programs for roles ranging from entry-level through C-suite
Created a global assessment business, as a start-up within an existing firm, that produced an overall growth rate of 78% since its inception
Created a North American assessment business, within an existing firm, that exceeded annual revenue and maintained the highest margin in the firm
Led the turnaround of the largest North American practice within an existing firm. Major efforts included redefining delivery and commercial processes that led to significantly improved average deal size and margins within the six months
CREDENTIALS
Ph.D. and M.S. in Industrial/Organizational Psychology, Central Michigan University
B.S. in Psychology and Management, Central Michigan University
A member of the American Psychological Association, the Society for Industrial and Organizational Psychology, and past-president of the Michigan Association of Industrial-Organizational Psychologists
Away from the office, Matthew is enthusiastic about international and domestic travel.  He fancies himself a reasonably competent chef who enjoys cooking for family and friends often. Matthew also enjoys playing music and seeing it live as often as he can.