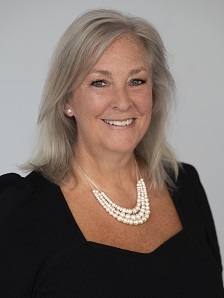 Kimberly Fowler, Ph.D. Principal Consultant
Phone:
+1 612 332 8182
With more than 20 years' experience in psychology and business management, Kimberly has worked with all levels of leadership across diverse industries and geographies, identifying the best solutions to improve organizational, leadership, and executive performance. Her expertise includes coaching, conducting leadership assessments, providing 360 and other assessment tool feedback, creating and delivering leadership development programs, conducting focus group interventions, creating organizational competency models, and designing talent systems and processes that improve efficiency and effectiveness.
EXPERIENCE
Provides strategic thought leadership to accelerate organizational development as well as leadership to increase employee engagement and drive high performance.
Partners with corporate talent and performance teams to recommend solutions and align on solution design creation, while leveraging existing global solutions.
Consults with operating and functional stakeholders to create and implement enterprise learning strategies focused on leadership, high-potential, and executive development as well as coaching leaders throughout their career to deliver against the business strategy.
Assesses leaders at the front-, mid-, business unit and executive leadership levels using diverse assessment tools including personality inventories, cognitive tests, multi-rater feedback, business simulations and various client in-house assessment tools.
Coaches managers to accurately assess employee performance to recognize and reward superior performance, proactively address performance problems, provide developmental opportunities for their employees and create succession plans.
IMPACT
Partnered with Fortune 500 clients for all or part of major organizational development initiatives and processes including talent management, leadership development, high-potential development, performance management, coaching, competency modeling, and training.
Designed and facilitated leadership development programs/training for all levels of management from new supervisors to experienced executives.
CREDENTIALS
Ph.D., Business Management, University of Houston, Houston, TX
B.A., Psychology, San Diego State University, San Diego, CA
Kimberly grew up in Iowa and has lived in San Diego, Houston, Denver, Portland and now the Twin Cities. She is a fan of all the lakes and state parks Minnesota has to offer as she loves to hike and kayak. If she were to move again, she and her 2 daughters would love to embrace their Irish side by moving to Ireland. For now she is content with the meaningful and fulfilling work she experiences at MDA, taking weekend getaways, exploring Minnesota, going to festivals and participating in the occasional mud run.