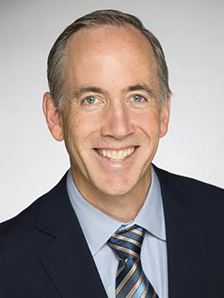 Jim Laughlin, M.F.A. Senior Vice President, Leadership Development
Phone:
+1 978.793.0467
Over a lengthy career, Jim Laughlin has remained passionately driven to help organizations create exceptional cultures and sustainable leadership practices that enable both strategic execution and continuous learning. Throughout his career as a leadership consultant and business executive, Jim has demonstrated an uncanny ability to identify key trends and future-fit leadership needs. This has enabled him to focus senior leaders on talent development solutions that position their teams and organizations to achieve their greatest goals and aspirations.
For companies and organizations worldwide, Jim has developed and implemented integrated leadership assessment and development solutions at the enterprise, team, and individual levels. He and his team are evidence-based development architects who co-create learning and development ecosystems as well as targeted leadership development experiences for all levels of the organization. Jim is also a sought-after executive coach and skilled facilitator for senior and executive teams who helps leaders develop deep self-wisdom and the insights, skills, and practices they need to achieve sustainable results for themselves and the organizations they lead.
Expertise
28 years designing and implementing learning and leadership development systems
Deep executive coaching experience developing C-suite and other critical leadership teams and individuals
Broad expertise in science-informed people practices, organizational communications, talent system design, high performance team leadership, competencies, organizational change, and transitions
Wide-ranging industry experience: biotech, technology, health, manufacturing, consumer, retail, nonprofit
Strategic and creative thinker who thrives on forging strong, long-term client relationships
Impact
Designed, developed, and delivered 75+ distinct leadership development programs that achieved measurable results for individuals, teams, and leadership cultures
Leads a team of top developers who have designed award-winning cohort-based development experiences
Created and implemented competency-based systems, talent pipeline projects, change leadership initiatives, and organizational restructuring efforts for an array of businesses/organizations worldwide
Designed and led extensive action learning projects that delivered measurable business results
Developed a unique construct and method to measure the multi-directional impact of development initiatives
Improved engagement and retention practices at multiple businesses/organizations
Enabled major succession management improvements through multi-year initiatives to identify, assess, and accelerate the development of next-generation of executives
Credentials
University of Massachusetts Amherst, M.F.A., B.A.
Published author and guest lecturer at numerous universities on leadership and management topics
Member of Strategy Consulting Network, HR Leadership Forum, SHRM, NEHRA
Certifications: Leading Organizational Transition, Coaching Leaders, Experience Change, Design Thinking
Away from the office, Jim loves competitive games of all kinds, from board games and snow football to paddleball battles and Ultimate Frisbee. No time is better spent than in the company of his wife, eight grown children and his large, close-knit clan. He's an organizer, fundraiser and volunteer for several nonprofits serving children and youth.