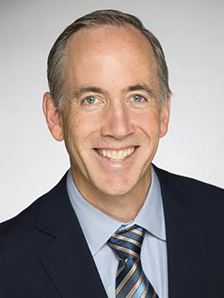 Jim Laughlin, M.F.A. Senior Vice President, Leadership Development
Phone:
+1 978.793.0467
Jim Laughlin is driven to help leaders develop the insight, skills and talent they need to achieve sustainable business results. Throughout his career as a leadership consultant and business executive, Jim has demonstrated an uncanny ability to see around corners and focus senior leaders on competitive challenges and business-driven talent development initiatives.
For companies and organizations worldwide, Jim has developed and implemented leadership solutions throughout the enterprise, team and individual levels. He is adept at designing and delivering results- and deadline-driven learning and development systems and leadership development programs, as well as coaching and facilitating senior and executive teams.
With MDA Leadership, Jim connects clients in the Northeast with MDA solutions in leadership development, talent assessment, organizational performance and CEO/board consultancy
Expertise
20+ years designing and implementing learning and leadership development systems.
Broad experience defining future leadership needs and assessing potential and readiness.
Coaching and developing executive and non-executive teams and individuals.
Creative/strategic thinker who thrives on forging strong client relationships.
Expertise in organizational communications, change and transitions.
Extensive nonprofit leadership and board experience.
Wide-ranging industry experience: technology, healthcare, manufacturing, consumer goods, retail, nonprofit.
Impact
Designed, developed and delivered 60+ distinct leadership training and assessment programs.
Designed and implemented competency-based systems, change leadership initiatives and organizational restructuring projects for wide array of businesses/organizations.
Designed and led extensive action learning projects tied to strategic business results.
Improved talent retention and employee engagement practices at multiple businesses/organizations.
Increased cross-organizational collaboration and multi-channel business planning through redesigned strategic planning processes.
Credentials
University of Massachusetts Amherst, M.F.A., B.A.
Guest lecturer in organizational behavior, leadership and management at Northeastern University, Bentley University, Boston College, Babson College, Middlebury College
Expert Contributor on Leadership and OD to Best Practices Institute
Member: HR Leadership Forum, NEHRA, Strategy Consulting Network
Certifications: Leading Organizational Transitions, Coaching Leaders, ExperienceChange, Design Thinker
Away from the office, Jim loves competitive games of all kinds, from board games and snow football to paddleball battles and Ultimate Frisbee. No time is better spent than in the company of his wife Jane, eight children, and his large, close-knit clan. He is Vice Chair of Jeremiah Program Boston, a nonprofit helping determined single moms and their children move from poverty to prosperity.