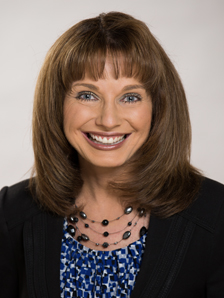 Jennifer Donahue, M.A. Senior Vice President, Marketing and Communications
Phone:
+1 412.491.9423
Jennifer is an energetic and collaborative B-to-B marketing and communications executive who loves to develop and execute global marketing strategies that drive brand awareness, business development, and revenue growth. She believes sales, marketing, and product management must be tightly aligned to achieve high performance.
Expertise
More than 20 years of experience working in marketing and communications roles in corporate, consulting, academic, and agency settings.
Extensive experience in marketing strategy, demand generation, digital marketing, brand management, and corporate communications.
Demonstrated ability to integrate brand and customer insights into marketing campaigns that deliver results.
Impact
Led one consulting firm's transformation from a traditional lead generation marketing function to a revenue-focused demand generation function, delivering best-ever performance by increasing marketing's impact on sales by 33%.
Developed powerful product marketing strategies, tactics, and global product launch plans that tripled marketing impact on sales.
Created industry-focused marketing plans that led to 25% sales growth.
Credentials
M.A., Corporate Communications/Integrated Marketing Communications, Duquesne University
B.A., Journalism, Pennsylvania State University
When she's not at the office, Jennifer enjoys hiking in one of our country's beautiful national parks, biking through the United States and Europe, and skiing with her three terrific teenagers. Jennifer is also passionate about fine wine and cheese, travel, jazz music, Broadway shows, photography, and the Nittany Lions.