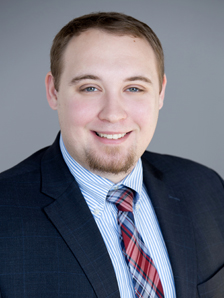 Erik Williams, M.B.A. Principal Consultant
Phone:
+1 612.259.4217
Erik is an experienced and passionate leadership development professional who takes pride in co-creating learning solutions with his clients and elevating the dialogue in order to achieve superior outcomes. His clients depend on him as a trusted advisor, and he is known as a go-to resource for learning solution needs and outcome-oriented thinking.
EXPERIENCE
Extensive experience in developing and bringing to life innovative and impactful learning solutions
Expert in leading virtual and in-person development sessions for leaders at all levels in both group and individual coaching settings
Skilled communications coach who enables clients to deliver powerful presentations with executive presence
Seasoned consultant who has worked in a wide variety of industries, including life sciences, accounting (Big Four), high tech, and financial institutions
RESULTS
Designed leadership programs for all levels, from front-line leaders to senior global executives
Facilitated and led countless leadership development and coaching sessions for Fortune 100 companies
Designed global leadership program for top 250 leaders of a major pharmaceutical company, resulting in greater comfort with risk and innovation; replicated for top executives in various regions around the globe
CREDENTIALS
M.B.A., Minnesota School of Business
B.A., Journalism, University of Minnesota, Twin Cities
Brandon Hall Group "Gold Medal" Industry Award for designing and facilitating an emerging leader program with Hazelden Betty Ford Foundation, 2020
National Award for Learning Excellence in Community Service, developing an executive leadership program for military veterans, Chief Learning Officer, 2015
When he's not in the office, Erik enjoys spending quality time with his wife and their four children. Erik is also passionate about music as the former frontman of a touring rock 'n' roll band; he still plays in the worship band at his church. He serves as a board member for Immigrant Hope-Bloomington, a non-profit organization designed to help immigrants on their path to attaining legal residency.