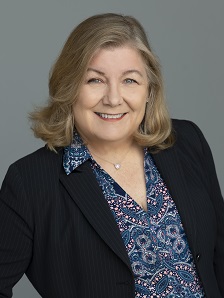 Cori Hill, M.A. Principal Consultant
Cori Hill is an advocate for business change and transformation through the creation of innovative programs and methods that advance ROI and organizational capability. A learning and development leader and HR professional, she motivates teams to top achievement. Cori is a collaborative communicator who is continually focused on building relationships and promoting performance across business lines and global units to drive positive change and business results.
EXPERIENCE
Leverages HR, L&D, and succession planning expertise to advise Fortune 100 clients on strategies and solutions for selection, development, and retention of high-caliber talent
Implements high-level strategies for executive development and coaching, succession management, high-potential talent advancement, workforce planning, training, and performance management
Designs and delivers leadership development solutions to support organizational transformation strategy, including core curriculum that leverages action learning, simulations, and immersive learning experiences
Develops talent management strategy frameworks that cover the full employee lifecycle
Collaborates with client teams to understand business objectives, manage service levels, and deliver improved retention and engagement strategies
IMPACT
Restructured and transformed talent management programs to drive enterprise success and employee experience optimization for Fortune 100 and 500 companies, including Starbucks, Expedia, Hewlett Packard, and MFS Investment Corporation
Led consultants who provided executive development to a wide range of clients in multiple industries
Generated increase in employee retention, engagement, and performance through high-potential development programs, executive coaching, and integrated curriculums
Built high-performing teams and increased employee engagement while leading transformation projects
Authored numerous books and articles published in peer and industry publications, including Forbes
CREDENTIALS
Ph.D., Human Resource Development, University of Minnesota, Minneapolis, MN (In Progress)
M.A., Human Resource Development, University of Minnesota, Minneapolis, MN
B.A., Economics and Graduate Studies, University of Florida, Florida International University, Miami, FL
When not working Cori likes to hike – currently working on the Lake Superior Trail, go white water rafting in the Grand Canyon and Moab, and do volunteer work specifically for children with differing educational needs.