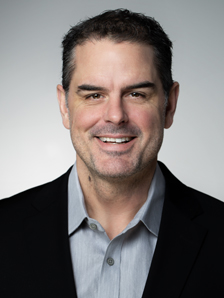 Chad Zemple, B.S. Director of Client Development
Phone:
+1 612.259.4225
Chad is a strategic client advocate with more than 20 years of experience designing and implementing talent programs that unlock business potential and accelerate growth. He is recognized as a leader who works to assemble the right team of MDA consultants and resources to craft, plan, and execute programs that fit the needs of clients wherever they are on their journey. Chad's clients will tell you that he is eager to define "what success looks like" and ensure their goals are achieved.
Expertise
Over 20 years of experience with sales leadership and client partner building
Design and support talent programs that unlock superior organizational performance
Help organizations to leverage data analytics to strengthen their talent strategy and results
Proven track record in developing and expanding client relationships in existing and new market
Credentials
B.S., Psychology and Criminal Justice, Gustavus Adolphus College, St. Peter, MN
Outside of the office, Chad enjoys spending time with his wife and their two children. Chad is a volunteer coach and an avid fan of the Twins and Vikings. He enjoys hiking, canoeing, baseball, camping, biking, skiing and just about anything outdoors. He has a passion for travel close to home and/or abroad and is always happy to learn about a new adventure, place to visit or experience to try.