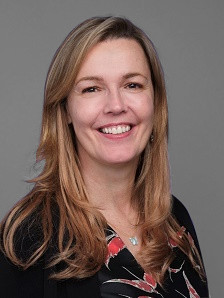 Barbara (Babs) Rozin, M.B.A. Affiliate Consultant and Executive Coach
Phone:
+ 31 6 1455 2370
Barbara (Babs) is a chartered business psychologist from the United Kingdom. After relocating to the USA for almost a decade, she returned to Europe in 2016 and is now based in Amsterdam, The Netherlands. She has both consulting and internal corporate experience, which includes eight years in senior HR roles with Cargill, a multinational agri-food business, and a Global Executive Development role at 3M. She has had a successful career working with private and public-sector companies, both as an internal and external consultant based in Europe, the U.S.A., and Australia. Babs thrives on working with a range of global cultures, and demonstrates passion and tenacity in helping organizations and individuals meet their goals.
Expertise
20 years of experience in leadership development and talent management.
Specific expertise includes: assessment, development, executive coaching, competency development, global leadership, and talent management at individual and organizational levels.
Particularly passionate about helping clients effectively develop leadership pipelines for future success.
Impact
Proven history of quickly building credibility and trusted partnerships with clients up to and including C-suite.
Designed global leadership programs for senior executives and international leaders in high-growth markets.
Implemented a new CEO group mentoring program.
Set talent management strategy with leadership teams for 15 global trading businesses, partnered with business unit HR leaders and global talent managers to improve processes leading to better understanding, application, and alignment of talent management across the enterprise.
Designed and executed global leadership program for top 125 leaders while successfully managing an annual budget of $1.2M – receiving strong positive feedback on participant experience and business impact.
Has successfully developed long-standing relationships and coached senior executives in many organizations across multiple industry sectors.
Credentials
MBA, Cirencester College of Agriculture, UK
M.Sc. in organizational psychology, UMIST, Manchester, UK
B.Sc. in human psychology,  University of Aston, Birmingham, UK
Chartered Occupational Psychologist since 1997
Outside of work, Babs enjoys time with her husband and young son, horse riding, photography, linguistics and the arts. Her husband's career in nutrition is stimulating an ongoing learning quest around health and fitness. She also enjoys regular trips back to the UK to see family and friends.