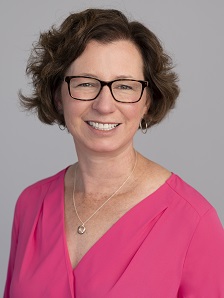 Angie von Ruden-Doll, M.B.A. Human Resources Director
Phone:
+1 612.332.8182
As a trusted human resources leader with over 20 years of experience, Angie is known for creating and maintaining a "best place to work" culture. Combining leadership in talent and organizational development with compensation and benefits and everything in between, she attracts, engages, and retains high-quality employees. She continuously improves HR results and drives positive outcomes for the business.
EXPERIENCE
Building proactive HR plans that incorporate business goals, employee input, and metrics.
Influencing leaders to develop relationships and communicate frequently, fostering an open, purposeful, and productive culture.
Creating cultures that value guidelines over rigid rules, establish high expectations, coach leaders to exemplify company values, and trust the team to make good decisions.
IMPACT
Grew one business by 400%, while expanding from 140 local employees to 800 global employees.
Led an HR team through numerous acquisitions, including the cultural integration of organizations.
Eliminated traditional performance evaluations, shifting leadership's energy to relationship building and enhanced communication.
CREDENTIALS
MBA with concentration in HR from the University of St. Thomas
BA in American Studies from Minnesota State University – Moorhead
Angie enjoys observing humans in all environments and finds joy in her work because of this. Her favorite humans are her husband and three children who provide energy, excitement, and love every day. Transporting kids, cooking family meals, digging in the dirt, reading, and exploring are all opportunities she maximizes for finding beauty in the world.