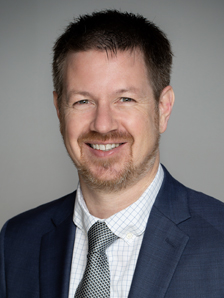 Andrew Greenseid, M.B.A. Chief Financial Officer
Phone:
+1 612.259.4255
Andrew has a passion for all things finance, with a particular focus on financial modeling. While not a slave to the numbers, he believes that data should inform decisions so that everyone understands the financial impact of where an organization may be headed.
Expertise
More than 20 years of experience in a wide range of corporate finance roles in a number of industries spanning retail, education, manufacturing, global transportation, SaaS, and not-for-profit.
Over 10 years as a consultant to small businesses, helping with financial plans, acquisitions, profitability, and day-to-day operations.
Demonstrated ability to work with an organization to drive profitable results.
Impact
Analyzed over 500 multi-million dollar expansion opportunities for national retailers to ensure long-term value creation.
Built acquisition model for medical device repair business.
Developed SQL-based reporting tool to provide real-time business analytics for local retail showroom.
Designed financial model to demonstrate long-term profitability for start-up craft distillery.
Credentials
Masters of Business Administration with concentrations in Finance and International Business, Carlson School of Management, University of Minnesota
Bachelor of Arts, Philosophy, University of Wisconsin – Madison
When not sitting in front of Excel, Andrew spends time in his kitchen cooking feasts for family and friends, or is out training on his road bike. Andrew loves to travel with his wife and two children and is always planning their next trip. Despite living in Minnesota for 20 years, Andrew is a dedicated fan of his hometown Boston Red Sox.