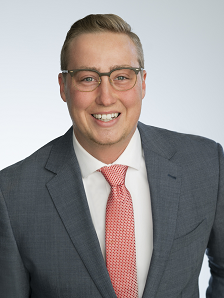 Aldon Severson Practice Operations Manager
Phone:
+1 612.332.8182
Aldon Severson is a valued project manager and strategic client partner driven by challenge and achievement. Successfully leading teams through complex solutions, he has a passion for orchestrating the initiatives that help businesses overcome their greatest challenges and elevate talent at the enterprise level. Aldon is known for connecting people, ideas, and data globally to drive enterprise talent and change management initiatives.
EXPERIENCE
Ensuring the completion of project deliverables relative to assessment, succession planning, leadership development, coaching, and consulting.
Leading teams to meet project timelines while managing expectations by serving as the primary point of contact with internal and external clients.
Driving delivery of custom solutions by planning and scoping for successful implementation.
IMPACT
Led complex workstreams with large global clients in technology, financial services, consumer, healthcare, and industrial sectors.
Directed leadership initiatives from conception to execution in the form of events, product launches, and process management.
Led major assessment projects including global CEO succession, promotion and selection, executive development, and M&A initiatives.
Managed teams of junior project resources, guiding work and developing talent.
CREDENTIALS
B.A., Communication Studies and Business Management, Luther College (Decorah, IA)
Aldon lives in Lakeville with his wife, Brittany. Together they enjoy traveling, trying new foods, and golfing. A collegiate baseball player, Aldon still plays 30-40 games each summer for the Northfield Knights.