Making the Right Leadership Decision: Transition to Leadership Assessments
Efficient and Effective Assessment to Help You Select the Right Leaders the First Time
Supervisors, managers, and directors (i.e., those early in their leadership journey) are arguably at the most critical leadership levels in any organization. "Depending on its size, a company might have anywhere from 1,000 to 20,000 such managers. Typically, they make up 50% to 60% of a company's management ranks and directly supervise as much as 80% of the workforce," according to Harvard Business Review.
It is the people in these early leadership roles who must motivate and bolster the morale of the people who do the work—those who design, make, and sell the products or deliver services to customers. These leaders are central to a company's business strategy because they oversee its execution.
With the right people in such roles, your organization can excel—and build the depth and diversity of your leadership bench for tomorrow. Get it wrong—even in a single instance—and you can incur vast corrective costs due to low productivity, staff and customer dissatisfaction, and high turnover. According to the U.S. Department of Labor, the costs of hiring and on-boarding the wrong leader are substantial, reaching up to 30% of the employee's first-year earnings.
Transitioning into a leadership role is a major leap—for the leader and your organization. You need to be confident that once placed, your new leaders can effectively demonstrate six key capabilities: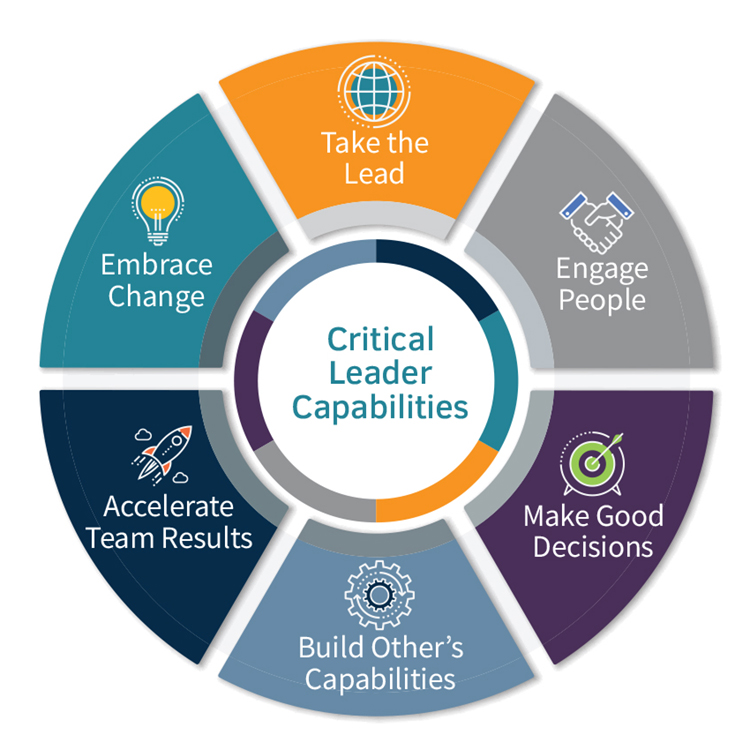 Powered by MDA Leadership's 40 years of industry-leading assessment leverages multiple tools and techniques to achieve
deeper leadership insights and greater predictive accuracy. Unique to our approach is the use of business simulations that
allow us to see first-hand, a candidate's skills in action. Processes that do not measure skills in action fail to account for the
ways experience and education can contribute to a leader's readiness. Assessments based on single instruments or testing
only just can't compare.
The assessment experience we deliver is world-class. Candidates appreciate the professionalism with which they are treated, and the opportunity to demonstrate the full range of their capabilities. Organizations value our:

Equipped with the results of a
Transition to Leadership
assessment, you will know with greater certainty and confidence each candidate's abilities to achieve your organization's most desired priorities and goals. Given the substantial costs of making a bad leadership hire, investing in a
Transition to Leadership
assessment is a smart, cost-effective choice that delivers a significant return on investment.
New Leader Acceleration Options
As a follow-on option, MDA provides a continuum of new leader support including digitally-delivered tools and resources, targeted skills coaching, and more comprehensive integration coaching solutions, each of which can help facilitate integration and reduce ramp-up time.

Our approach strikes the perfect balance:
• Highest possible predictive accuracy and leadership insights into a candidate's readiness to lead
• An engaging and efficient candidate and client experience
• Cost-effective candidate hiring and on-boarding insights
Find out how the Transition to Leadership assessments from MDA Leadership can provide the insight you need for optimal leadership decisions, and propel your new leaders to success. To learn more, contact us at +1 (612) 332-8182 or by e-mail at info@mdaleadership.com.

Let's begin a conversation.
At MDA Leadership, we know there are no one-size-fits-all solutions for every organization. We take the time to get to know your business and your leadership needs and recommend a range of options that are the best fit for your growth goals. Let's see how MDA Leadership can optimize your Talent Strategy for the Long Run®.