What is Reboarding? Returning Employees the Right Way
By Jim Laughlin and Natalie Grund, MDA Leadership Consulting
While pandemic-driven remote work has largely exceeded expectations for productivity and efficiency, business leaders are also now realizing its limitations. While some organizations will continue their WFH status through the end of the year or well into 2021, many others have plans to return some or all of their remote employees to the workplace sooner. A recent survey of U.S. executives indicates that companies expect to have more than half of their employees back to offices in September, undoubtedly under vital new return-to-work health and safety guidelines and routines.
The timing and staging of this return will of course vary by the organization's specific work tasks, its workspace, and its locale, but in general it will mean resuming previously "regular" work activities in offices, factories, shops, and other settings. That said, organizational leaders will likely need to grapple with more flexible work arrangements. This includes possible shifts between remote and onsite work as well as the formation of hybrid teams comprised of those who remain fully or largely remote and those who fully or largely operate out of the office.
Reconstituting the organization, then, will be a major effort requiring a thoughtful plan. If you're planning to shortly return at least some of your employees to your facility, beyond taking necessary steps to safeguard your workers and visitors, how are you also planning to ensure returning employees feel secure and ready to perform in their roles? That's the essence of reboarding, a process for bringing employees back who have been away from their work sites for an extended period of time.
In this article, the first in a three-part series from MDA Leadership on reboarding, we define the concept of reboarding and show how there is a right (and wrong) way to bring employees back to a work location. In parts two and three, we will cover why reboarding is so important and provide a suggested series of steps to conduct reboarding properly.
Reboarding the Right Way
In aggregate, reboarding is about the work that leaders and their teams must first proactively do in order to successfully reconstitute as productive, co-located teams within new and changed contexts. It's akin to welcoming back a team of expatriate employees from abroad or starting a job all over again.
Done properly, and combining the best elements of onboarding and change management, reboarding is an ideal opportunity to help reinvigorate your employees, make them feel passionate about working for your organization, and quickly return them to prior levels of productivity. Handled improperly, with leaders and their teams essentially tossed back into the fray without consideration of their emotional and social needs, reboarding can be a dispiriting effort that brings employees down, makes it difficult if not impossible for them to resume productivity levels, and ultimately drives them away. The choice becomes clear for conducting reboarding correctly.
Know that whenever employees are away from a work locale for an extended period of time, there is often a steep learning curve to get them back up to speed, not only due to likely organizational changes, but also based on the daily work at hand. Multiply this individual learning curve against the dozens if not hundreds or thousands of employees you have returning, and you get an idea of the scope and scale of the need for having a reboarding strategy. Each individual returning employee will likely need some degree of assistance returning to an in-person working mindset, collaborating effectively with colleagues (particularly if any of them are new), and working through any fears, anxieties or self-doubts they might be feeling.
Reboarding is anything but simply flipping on your office's light switch again. Keep in mind the context of the pandemic, which has presented several new and unique challenges to leaders and employees alike. Whether your employees were able to work remotely or were furloughed, it has been a difficult road for many.
For example, according to a global study of more than 50,000 employees, working from home during the pandemic has presented such personal challenges as weakened human connections and social bonds with colleagues and partners, as well as disrupted connectivity to an employer's culture and mission. Younger-generation employees have been particularly affected by this changed dynamic.
Unsurprisingly, the global study also shows that employees' occupations have particularly affected their work-related mindset. While those in operational roles able to work remotely have reported fewer attitudinal disruptions, employees in roles such as sales and research and development have keenly felt the absence of direct regular access to the people and equipment they count on to do their jobs well.
Fresh off experiences like these, employees returning to a work location will need to reconnect with one another socially and emotionally as much as they do operationally. Employees also need to distinctly feel heard, acknowledged, and supported by their leaders during this period of profound transition.
A New Opportunity
Forward-looking organizations that truly value the intrinsic talents and qualities of their employees should look at reboarding as a great opportunity to achieve multiple positive results which, in the long term, should benefit everyone. The aim of reboarding the right way should be to effectively and humanely bring people back to work, reconnect leaders and teams in meaningful and mutually supportive ways, resume as quickly as possible "business as usual," and ensure that all individual employees feel properly supported, emotionally and socially.
In our next article, we will present compelling evidence on why reboarding is so vital to organizational and individual success. In the meantime, be sure to register for our upcoming webinar on this topic, Reboarding: A Leadership Playbook to Relaunch Your Teams, on September 23rd. During this session, we will present:
A timeline, tools, and practices to guide leaders before, during, and after team reboarding
Keys to coaching the five personas you can expect to see returning to work
Practices and methods to reconnect people socially and emotionally, ensuring that psychological safety reinforces physical safety
Methods for leveraging the crisis to improve team learning, agility, resilience, and readiness to ride future waves of change
We look forward to having you join us for further dialogue on this important topic.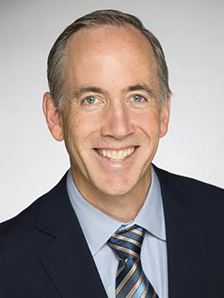 About The Author
Jim Laughlin serves as Vice President of Leadership Development Programs for MDA Leadership and is based in the Boston area. For more than 20 years, Jim has designed and implemented learning and leadership development systems for companies worldwide. He is also a sought-after executive coach with expertise in organizational communications, change, and transitions. Connect with Jim at jlaughlin@mdaleadership.com or LinkedIn.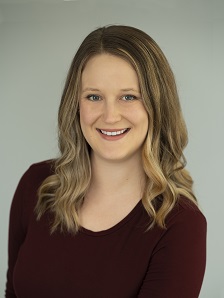 About The Author
Natalie Grund is passionate about partnering with clients to make smart hiring decisions informed by fit and culture, as well as working with leaders to develop talent and enable them realize their full leadership potential. She enjoys putting together the puzzle pieces of assessment in order to gain insights into how leaders perform in the workplace. Connect with Natalie at ngrund@mdaleadership.com or LinkedIn.