We're On This Leadership Journey Together
Dear Friends and Colleagues, 
"A bend in the road isn't the end of the road unless you fail to make the turn." – source unknown
I love this quote. It reminds me that we are all on leadership journeys and right now each of us is experiencing a bend, or multiple bends, in the road. And our roads are indelibly intertwined.
As human beings we depend on each other, and now, more than at any point in my long career, I hope we can tap into our collective capacity for compassion, connection, imagination, and creativity. With every turn, we are creating new roads and a better world together, even while upheaval and trauma are occurring around us.
Not only am I aware of our profound interdependence, but our lives as leaders are integrated with all of our other roles. As moms, dads, partners, grandchildren, caretakers, neighbors, and leaders we are discovering that these roles are truly connected with each other. There is no such thing as work-life balance any longer; we are in the midst of work-life integration—a process that will forever change us.
In the days, weeks, and months ahead, we will be fighting for survival across various domains of our lives. Every day I trust that you and your loved ones will remain healthy and that you will discover your own tremendous capacity for integration, resilience, and hope. I take solace in the following:
Our ability to be agents of hope and change. I believe that great leaders will design new, re-imagined, collaborative, and thriving communities, work structures, and economic systems from this upheaval. I am already seeing amazing efforts that show leaders can learn together how to be stronger human beings and leaders. We can and will co-create an ever better future.
MDA's legacy remains strong. When I founded MDA, it was with a mixture of bravado and purpose. I wanted us to be different, more connected to, and more passionate about how we serve our clients. Now I am aware that this bend in the road will allow us to experience our partnership with you in special and unique ways, and for that, I am grateful.
We're in this together. We are inviting you and other leaders to convene with us virtually to reaffirm our purpose, learn, and share resources with each other as part of our Future Now Leadership Series. Let's start a conversation about how we are helping leaders and organizations become future fit.
In the meantime, may your altered leadership journey be aided by your resilience, empathy, courage, and compassion. But remember our Interdependence—we are all on this leadership journey together.With Gratitude,

Sandra Davis
Chair & Founder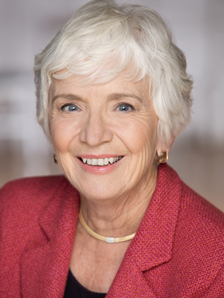 About The Author
Sandra Davis is a courageous executive who knows how to influence powerful leaders. She is charming, persuasive, and savvy in the time-tested business practices of talent management, leadership development, and organizational change consulting. As co-founder of MDA Leadership Consulting, she has built a culture based on real-world experience, client intimacy, and customized solutions for leaders who demand real-world results. sdavis@mdaleadership.com or LinkedIn.