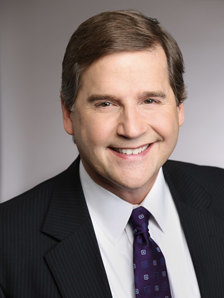 Peter Germann, M.B.A. Affiliate Consultant and Executive Coach
Phone:
+1 612.332.8182
Peter Germann brings an artful mix of intellect, experience, and intuition to his work in leadership consulting and in his role as an executive coach. He loves to coach and consult with executives on the fine art of creating change that lasts. Peter has the natural talent to identify any organization's culture, systems, and structure—and how they affect the day-to-day behaviors of the workforce. Clients appreciate his calm, positive approach and his ability to focus the energy of top leaders on the activities that will drive the changes they desire.
Expertise
Coaching executives, directors, and high-potential middle managers, with a passion for helping leaders through role transitions and transformational change.
Partnering with a wide variety of organizations to incorporate the art of leading sustainable change with their leadership.
Aligning leadership development initiatives with the organizational goals to achieve positive results for the individual and the organization.
Motivating leadership development by providing practical, honest feedback in an insightful manner that leverages a leader's ability to succeed.
Implementing leadership development programs that make a difference in improving the skills and capabilities needed for future challenges and new roles.
Consulting with human resource executives and utilizing decades of human resource leadership experience to link individuals, teams, and organizational processes to business needs.
Impact
Focused on meeting future challenges, designed and orchestrated a leadership development program for over 85 participants from a national financial organization.
Developed and delivered an action learning cohort program for high-potential leaders which had an immediate and positive impact on the organization's performance.
Designed a custom leadership development train-the-trainer program for a national insurance company, training 30 facilities who impacted over 2,000 participants.
Consistently receives personal praise from clients regarding ability to connect, understand client challenges, and provide honest effective solutions that exceed expectations.
Credentials
B.A. and M.B.A., University of St. Thomas, St. Paul, MN
Away from the office, Peter loves to read, play golf, and spending time with the families of his three adult children. He learned to stick up for himself being the youngest of nine children and often reminds his parents that he's glad they didn't stop at eight. Ask Peter whether all organizations are perfectly aligned.