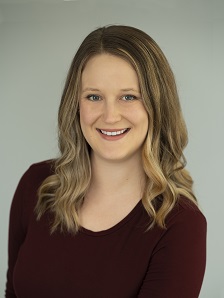 Natalie Grund, M.A. Senior Consultant
Phone:
+1 612.259.4230
Natalie is passionate about partnering with clients to make smart hiring decisions informed by fit and culture, as well as working with leaders to develop talent and enable them realize their full leadership potential. She enjoys putting together the puzzle pieces of assessment in order to gain insights into how leaders perform in the workplace.
Expertise
Analysis of assessment data for purposes of employee selection and development for a wide range of roles and organizations.
Conducting and rating business simulations to provide unique insights into informed talent decisions.
Performing organizational and job analyses to drive strategies for change management initiatives, stakeholder engagement, and training delivery.
Design, development, and delivery of training courses to global audiences (English/Spanish).
Impact
Led development and execution of global communication strategy for large-scale technology implementation.
Managed job analyses for 400 plus employees of a mid-size publishing company.
Ran global training logistics effort for 300 plus employees across five countries.
Prepared and delivered undergraduate university course Psychology 101 to 130 plus students.
Credentials
M.A., Industrial/Organizational Psychology, Minnesota State University, Mankato
B.A., Psychology and Spanish Studies, University of Minnesota, Twin Cities
In her free time, Natalie enjoys practicing and teaching Baptiste yoga, salsa dancing, reading novels, canoeing and camping around the lakes and rivers of MN, and seeking out new cultural experiences through international travel. She is passionate about second language learning, teaching in all forms, and finding new ways to connect with and serve the Minneapolis community where she lives.