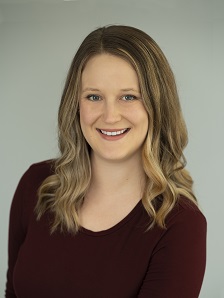 Natalie Grund, M.A. Senior Consultant
Phone:
+1 612.259.4230
Natalie is passionate about helping leaders get present to how they show up in the workplace, align to their goals and aspirations, and reach their full potential through mindful shifts in behavior. Clients appreciate Natalie's ability to listen, ask the right questions, and bring their development experience to life by connecting data insights to their everyday experiences.
EXPERIENCE
Energetic facilitator experienced in delivering virtual and in-person learning solutions to global audiences (English/Spanish)
Insightful, human-centered coach for emerging and mid-level leaders and executive teams
Expert in leadership assessment; integrates personality, cognitive, and skill-based data for selection and development
Skilled change management practitioner who drove communications strategy for global technology transformation at IBM
RESULTS
Facilitated extensive number of leadership development and employee training sessions with broad range of topics and audiences
Lead executive team development resulting in more positive interpersonal dynamics, increased shared understanding, and improved performance
Delivered countless leadership selection and development assessments across multiple levels and industries (healthcare, construction, medical, etc.)
Supported design of leadership programs for all levels, from front-line leaders to senior executives
CREDENTIALS
M.A., Industrial/Organizational Psychology, Minnesota State University, Mankato
B.A., Psychology and Spanish Studies, University of Minnesota, Twin Cities
Certified in Hogan Assessment suite (HPI, HDS, MVPI), California Personality Inventory, and Leadership Circle Profile
Outside of work, Natalie enjoys practicing and teaching yoga, salsa dancing, reading novels, camping and hiking around the lakes of MN with her husband and daughter. She is energized by mindfulness practices, teaching in all forms, and seeking out new cultural experiences through international travel.