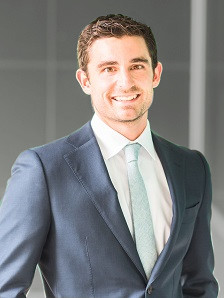 Napoleon Petsoulis, Psy.D., M.B.A., L.P. Affiliate Consultant
Phone:
+1 612.332.8182
Napoleon brings a straightforward, pragmatic approach to understanding complex interpersonal and business problems. He is passionate about helping leaders understand themselves, while translating those insights into tangible business actions and results. Napoleon draws from an entrepreneurial background and enjoys challenging leaders to broaden their perspective and think more strategically in their everyday lives. Napoleon's approach can be best described as lighthearted, down to earth, and action oriented.
EXPERIENCE
Diverse background in assessment and coaching at all levels of the leadership talent pipeline
Deep expertise in executive assessment, 360° feedback, and development planning for Fortune 500 clients
Expertise in providing a broad range of leadership consulting services to private and public sector organizations, primarily at the VP level and above
Varied experience collaborating with organizations to create custom leadership development solutions, including competency models, 360 surveys, and executive-level behavioral anchors
Passionate about helping accelerate high-potential leaders into more senior leadership roles, strengthening leaders' executive presence, strategic capabilities, and interpersonal impact
RESULTS
Has led the development of proprietary psychometric assessment tools in the areas of leadership ability; Diversity, Equity, and Inclusion; social-emotional learning; and proactive personality
Designed and developed high impact, action learning-based leadership development programs for Fortune 500 leaders
Co-founded a small business that achieved 300% growth in revenue within the second year of operating
Presented on various topics related to leader derailment tendencies and entrepreneurship at the APA Society of Consulting Psychology
CREDENTIALS
Psy.D., Clinical Psychology, Widener University
M.B.A., Business Administration, Widener University
B.S., Psychology, University of Minnesota Twin Cities
Member of the APA Society of Consulting Psychology
Licensed Psychologist in the State of Minnesota
Away from the office, Napoleon enjoys all things outdoors and spending time with his friends and family. You can find him shooting archery, running, playing soccer or backpacking in his free time. He also enjoys traveling and visiting his family in Greece when able.