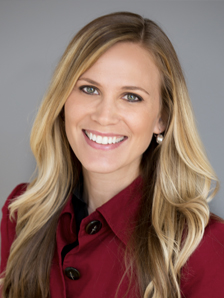 Meghan Harris Kofoed, M.A. Senior Consultant
Phone:
+1 612.259.4219
Dedicated, curious, and collaborative, Meghan has always been passionate about awakening and identifying potential in others. Her experience consists of leading multi-method assessments as well as identifying leadership capabilities and development opportunities for current and future leaders.
Expertise
Early leader identification and development
Understanding and interpretation of assessment tools into insights for business leaders and professionals
Providing feedback to individuals to awaken their insight, strengthen their leadership capability, and propel their potential
Impact
Coaches and facilitates growth and development planning for leaders and individuals through leveraging assessment data, 360 evaluations, personality data, and targeted feedback
Delivers client support in the areas of assessment, coaching, leadership development as well as competency development/leadership expectations, performance standards, and development suggestions
Plays an integral role on project team to create and develop custom simulation materials, evaluation tools, and training
Interprets assessment data in direct relation to business needs and role requirements to help organizations and hiring managers make best fit hiring decisions
Credentials
M.A. in Counseling Psychology, University of St. Thomas, Minneapolis
B.A. in Psychology, College of St. Benedict, St. Joseph
In her free time, Meghan enjoys chasing around her three young kids and spending time with her husband, family, and friends. She enjoys trying (and sometimes failing) at interior design and cooking new recipes. She continues to be challenged by exploring new foods and restaurants, traveling, and braving the Minnesota winters.