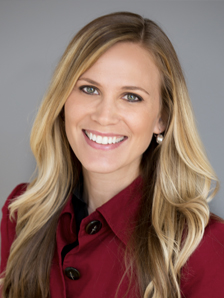 Meghan Harris Kofoed, M.A. Senior Consultant
Phone:
+1 612.259.4219
Dedicated, curious, and collaborative, Meghan has always been passionate about awakening and identifying potential in others. Her experience consists of leading multi-method assessments as well as identifying leadership capabilities and development opportunities for current and future leaders.
Expertise
Assessing a wide range of roles for many organizations as part of an assessment center operation.
Performing business simulations.
Analyzing  assessment data and writing reports.
Providing feedback to individuals to strengthen their leadership capability and potential.
Partnering with clients in a variety of industries including retail, communications technology, energy, food service, education, public sector, and non-profits.
Impact
Connected tailored competency models to development suggestions to enhance onboarding and development of leaders at all levels.
Performed custom-made role play simulations and delivered immediate feedback to evaluate candidates for selection and development.
Gathered team data and summarized findings as part of a multi-rater feedback process for function-level executives.
Conducted video interviews and role play simulations with international candidates.
Trained HR professionals on a panel-interviewing process for a client in the public sector.
Provided unique insight into many  talent decisions that led to effective hiring and placement recommendations.
Credentials
M.A. in Counseling Psychology, University of St. Thomas, Minneapolis
B.A. in Psychology, College of St. Benedict, St. Joseph
In her free time, Meghan enjoys chasing around her two young sons and spending time with her husband, family, and friends. She is passionate about trying new foods and restaurants, yoga, and traveling.