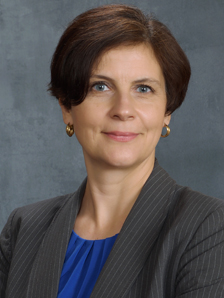 Maria Luisa Gay, B.A. Director of Client Development - West Region
Phone:
+1 602.553.1130
Maria Luisa Gay is an attuned client partner with 20 years experience in crafting solutions in the training and organizational development space. She hones in on client perspectives and visions in order to define focused solutions that drive business growth. In turn, she uses her communication skills to work collaboratively with implementation teams on execution. Clients value her insights, adaptability and resolve.
Expertise
20 years of experience in sales and account management providing solutions for talent development.
Scaling solutions to meet local, national or global needs.
Defining success metrics with clients and evaluating short-term results and long- term impact.
Client relationship building in order to address varying needs enterprise-wide.
Solution architecture for unique needs and specific challenges.
Credentials
B.A. in Spanish Literature and German Studies; University of Arizona
Maria was born into a small business which she thinks resulted in a natural instinct for customer focus. In her spare time, she enjoys spending time outdoors with her husband, two children, and terrier going camping, hiking, fishing, and kayaking. She and her family frequently travel to Spain to visit her extended family. She actively volunteers at her church, the elementary school and is on her homeowner's association board of directors. She is an avid soccer fan and supporter of Phoenix Rising.