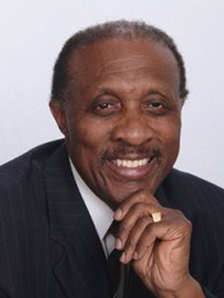 Lee Rainey, M.A. Affiliate Executive Coach
Phone:
+1 612.332.8182
Lee's unique combination of passion, skills, experience, and drive help leaders at all levels become "the best they can be." He is outstanding at inspiring individuals and teams to discover their gifts, talents, skills, and passions. Once discovered, he shines the light on their ability to honestly assess them, searching inwardly first to claim their calling. He shares his deep insight into the external and internal demands placed on leaders drawing upon his extensive experience in the corporate world of sales, operations, and human resources.
Expertise
20+ years of senior executive and human resources experience motivating organizations, teams, and individuals to achieve greater professional and personal growth through the alignment of their core values with their organization.
Extensive assessment and coaching experience of executives, senior and middle management, interns, and multi-level diverse teams.
A trusted "bridge" of discerning consultation between diverse talent and an "unaware" management in a complex and constantly changing workforce.
10+ years of Human Resources experience ranging from identification of high potential leaders, in-depth assessment of abilities, strategic development, effective training, and insightful coaching to achieve their goals.
Impact
Led and directed sales assessment and managerial assessment to determine readiness and skillsets of individuals with sales and managerial potential to become leaders in the organization.
Coached and mentored succession planning candidates (Coaches Training Institute), highly competent female executives (Minnesota Menttium 100), students of color, their managers and mentors (INROADS), and executives and middle management.
Lead the changing of a corporate environment through focused coaching, training, and mentoring of INROADS students of color and their managers to create a more diverse and inclusive work environment.
Coached individuals (professional and personal) and teams in self-awareness, executive presence, and overall business acumen across multiple industries.
Credentials
M.A., Secondary Education, University of Northern Iowa; B.A., Social Studies (education emphasis)
Minnesota Management Institute Certificate, University of Minnesota Carlson School of Management
Sales Management and Market Management Certifications from Sales Management Institute at Columbia University
Certified Independent Consultant for IMPAX, Sales training and Coaching; Certified Design Thinker and Experience Change Simulations Facilitator; Certified Teacher, Mindfulness-based Emotional Intelligence Program (Search Inside Yourself, developed and tested at Google)
Lee is actively engaged in his community, serving as Chair for the Community Development team of the New Hope TreeHouse, an organization to bring living hope to hurting youth and families leading to life transformation. He is passionate about coaching women and diverse individuals to develop leadership styles and skills to better understand corporate culture. In addition, he is serving on Thrivent Financial Services Regional Advisory Board. Spending time with his wife includes watching multiple sports activities and cheering grandchildren on to being the best they can be. He enjoys motorcycle riding, playing golf, tennis, and relaxing by listening to a wide range of music.