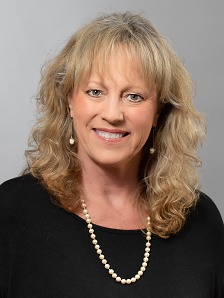 Kelly McGlothlin-Zendejas, Psy.D. Senior Consultant
Phone:
+1 612.332.8182
An inspirational, engaging, and effective communicator, Kelly McGlothlin-Zendejas has an extraordinary track record of achievements with 20+ years of experience in key global geographies across multiple industries, sectors, functions, and divisions. Trusted and consistently sought out by clients for expertise on talent assessment and development, Kelly has strong knowledge and experience in hiring, coaching, training, succession planning, engagement, and talent management. Kelly possesses strong multicultural people skills, compassion, and the ability to build interpersonal relationships based on trust and understanding.
EXPERIENCE
Leads executive assessments for selection, succession, and development; expertise includes behavioral interviewing, assessment interpretation, data integration, and individual and organizational feedback
Facilitates learner-focused development programs for early career managers and emerging leaders
Creates programs designed to build a culture of diversity and inclusion
Coaches individuals to develop new capabilities and skills as well as reach career goals
IMPACT
Drove individual and organizational performance at Fortune 100 and global organizations through the creation of robust talent management programs
Helped organizations make critical talent decisions through insightful data analysis
Advised leaders on strategies for developing, coaching and motivating and engaging individuals and teams to achieve desired goals
CREDENTIALS
Psy.D., Doctorate in Psychology, Michigan School of Professional Psychology, MSPP
Psy.S., Specialist Degree in Clinical Psychology & Education, MSPP
M.S.A., Masters in Science of Business Administration, Central Michigan University
B.A., Bachelors in Communications & Marketing, Eastern Michigan University
Kelly grew up in Southern Indiana before relocating with her family to Michigan. She has always lived on a lake and enjoys boating, swimming, kayaking and paddle boarding. Kelly loves to spend time with her family, exploring the US where they hike, camp and enjoy the outdoors, even white water rafting in the Grand Canyon. Passionate about travel, she has been to India, the Middle East, Africa, South America and all over Europe. She is also an advocate for animal welfare.