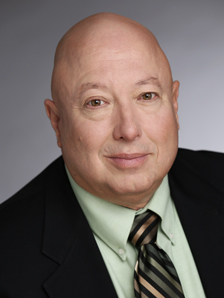 Joseph Volker, Ph.D., L.P. Executive Coach
Phone:
+1 612.332.8182
Joe Volker has been a coach for most of his life.  He is exhilarated by the process of helping leaders sort out their priorities, find their growing edge, and push themselves to new achievements.  Joe is an excellent listener, a quick study, and a master at giving constructive feedback to powerful people.  Clients appreciate his tough-minded and resourceful approach and they often consider his advice to be the difference between success and failure in the development of their leaders.
Expertise
Over 20 years of experience coaching and working with executive leaders.
Extensive experience building and developing engaging leaders, strong teams, and organizations that are flexible to change.
Experience with a variety of industries including manufacturing, healthcare, technology, financial, medical technology, and non-profit.
Impact
Designed and delivered many of MDA's powerful action learning programs focused on leadership skills critical to building and developing high performance organizations.
Developed the MDA coaching model applying the Awaken, Align, Accelerate framework.
Consulted a wide variety of leaders with focus on strategy, communication, team leadership, culture, driving change, and developing talent.
Coached senior leaders in complex, global organizations including Flowserve, Pentair, Tennant Companies, Cargill, Medtronic, General Mills, General Electric, Oldcastle, and Mosaic.
Credentials
Ph.D., Educational Psychology, University of Minnesota
M.A., Educational Psychology, University of Minnesota
B.A., Social Ecology, University of California, Irvine
Licensed Psychologist in the State of Minnesota
Adjunct Instructor, Augsburg College in the Master of arts Leadership Program
The real Joe Volker is a Disney devotee and quite the jokester. He has made numerous trips to the Magic Kingdom, and uses those experiences to enlighten his clients, friends, and family. He uses his musical talents singing in the church choir and playing the piano. And when the outdoors come calling, he dons fly fishing gear and marches off in pursuit of the elusive rainbow trout. Secretly, Joe would like to lounge around at home and write comedy for television and movies.