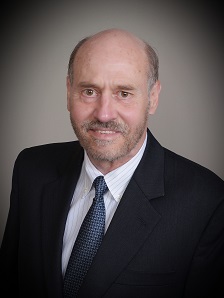 Joseph (Joe) Gier, Ph.D., L.P. Affiliate Consultant
Phone:
+1 612 332 8182
With over 25 years' experience in both corporate human resources departments and consulting to organizations around the world, Joseph (Joe) combines broad talent management knowledge and leadership expertise with the ability to effectively understand companies' challenges in order to provide customized and impactful solutions. His client-centered and business-oriented approach has led to a track record of numerous long-term clients working with Joe.
EXPERIENCE
For over 20 years, conducted assessments and provided developmental feedback to leaders in numerous organizations located in 14 countries.
Designed and directed leadership assessment, development, and coaching programs that accelerated the growth and effectiveness of leaders throughout various global companies.
Consulted with an executive team to develop and implement a leadership assessment and development program that was awarded a commendation by the corporation.
Led the design of Individualized Development Plans for over 100 high-potential managers in several global 1000 companies.
Designed and delivered organization development solutions that effectively aligned individual and group capabilities with the company's business strategies.
Consulted with executives in numerous corporations regarding their staffing needs, talent management and succession plans, and work and organization design requirements.
IMPACT
Developed and directed a global management assessment and development program that resulted in a 20% improvement in the identification of candidates for middle- and senior-level leadership positions.
Designed and validated a sales leader selection program that increased annual sales by 24%.
Developed and validated employee assessment programs for various positions in healthcare facilities resulting in a 17% reduction in employee turnover.
Designed and validated assessment/selection programs for both production and technical positions in various companies, which improved employee performance, and lowered "unsafe incidents" and absenteeism.
Represented a Fortune 50 corporation on all EEOC and legal issues pertaining to employee assessment/selection.
CREDENTIALS
Ph.D., Industrial/Organizational Psychology and Organizational Behavior, University of Nebraska
M.A., Social Psychology, University of Missouri - Kansas City
Licensed Psychologist in the State of Missouri
Outside of the office, Joe enjoys playing tennis whenever possible. And as big sports fans who enjoy traveling, Joe and his family have attended baseball, football, and hockey games at many stadiums and arenas around the country. Now that his son and daughter are on their own, Joe and his wife, Sarah, are planning trips for destinations throughout North America and Europe.