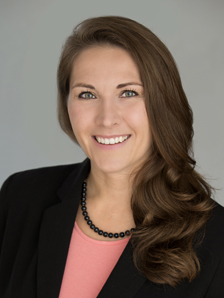 Jenny Swanson, Ph.D. Senior Consultant
Phone:
+1 920.810.6720
Jenny Swanson is an experienced partner in situations where business-challenges and people-issues intersect. She is passionate about creating close relationships with senior leaders, helping them identify company needs, and aid in their subsequent resolution. Jenny's primary expertise lies in assessment, where she utilizes psychological testing to provide rich and in-depth profiles of executive talent, in business terms, using multiple tools. In addition, she conducts team facilitations, solution-focused coaching, and mediates difficult personnel conversations.
Expertise
A decade of proven skill in assessment for selection and development, succession planning, talent development, surveys, and talent strategy for small to Fortune 100 companies.
Has led consulting efforts across various industries, including: healthcare, retail, finance, private equity, manufacturing, engineering, hospitality, mining, construction, non-profit, civil service, and start-ups.
Deep expertise in data interpretation and delivering sensitive feedback with candor and understanding.
Ongoing application of metrics to assist unique client needs and help make personnel decisions.
Enjoys interviewing, action planning, and gaining alignment with top-tier business professionals.
Impact
Has established credibility with senior-level stakeholders and gained respect from client organizations, leadership, and boards for providing exceptional service and quality results.
Partnered with numerous clients to design and execute development programs involving assessment, 360 survey, developmental feedback, action planning, 9-box mapping, team meetings, and coaching.
Analyzed data on over 4,500 individual executive assessments for pre-hire and development, and has conducted over 900 executive interviews with high-level candidates.
Assessed over 250 applicants for the roles of: President, CEO, COO, CFO, CIO, CMO, and CHRO.
Contributed as an author to numerous scholarly research journals.
Credentials
Ph.D., Industrial/Organizational Psychology, Northern Illinois University
M.A., Clinical Psychology, Northern Illinois University
B.A.S., Psychology, University of Minnesota, Duluth
Away from the office, Jenny enjoys spending time with her husband and two children, preferably in the great outdoors. She loves day-hikes and living in Wisconsin's Fox River Valley. An avid photographer, Jenny aspires to capture the beauty in front of her, and brings a keen eye for aesthetics to her work. A self proclaimed foodie, she relishes in a good meal, be it home-cooked or at a farm-to-table restaurant. When not occupied with other activities, she values swimming laps for the subsequent clarity of thought.