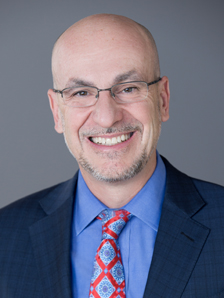 Jeff Stoner, M.Ed. Affiliate Consultant and Executive Coach
Phone:
+1 612.259.4224
Jeff Stoner is passionate about unleashing the untapped potential in leaders. He excels in helping leaders, teams and organizations uncover their unique gifts and passions, leading to positive organizations and community impact. Jeff is uniquely adept at helping clients see below the surface and focusing on the real issues that need to be worked. His work across multiple industries coupled with his deep experience as a coach, consultant, GM, CHRO and facilitator enable him to create and deliver high value solutions to his clients. He is exceptionally skilled at grasping a client's current challenges, identifying sources of competitive advantage, engaging senior leadership and rallying cross-functional teams around transformational change.
Expertise
25+ years of senior executive and human resources experience, transforming organizations, managing P&L, and aligning core business and human resources strategies to drive financial and competitive performance.
Strong experience focusing senior leaders on competitive challenges and driving talent development initiatives that help leaders achieve greater organizational impact.
Extensive enterprise reorganization experience, including managing acquisitions, redefining roles, aligning business/talent and positioning for growth.
Extensive executive and team coaching experience.
Architect and lead for multi-faceted and highly experiential leadership development initiatives that accelerate leader readiness.
A deeply trusted business and talent advisor.
Impact
Designed and launched successful talent management systems across multiple industries yielding strategic and data rich solutions that drive decisions and succession management.
Led the design and delivery of comprehensive development experiences significantly enhancing leadership capabilities, and accelerated the readiness of high potential leaders across multiple industries including a high tech manufacturer with 20 sites and 35,000 employees.
Guided the integration of key leaders and teams through mergers, acquisitions, and major re-organizations and significantly shortened the time to high performance.
Won national recognition for innovative career development programs linking employee career aspirations with business strategy, leading to strengthened succession programs and increased employee engagement.
Redesigned compensation/incentive program for 2,500 employees to align individual/company performance.
Credentials
M.Ed., counseling and personnel services, University of Maryland; B.A., psychology, University of Maryland
National Award of Excellence, corporate innovation in career development, American Society for Training and Development
Senior HR Generalist, certification, Society for Human Resources Management
Certified to administer and interpret: Hogan Assessment Suite, Experience Change, Myers-Briggs Type Indicator, Strong Interest Inventory
Jeff is highly engaged in community affairs, as board president of Minnesota Waldorf School, and as founding partner of Fellowship for Renewal LLC, which builds social and leadership skills in youth. As part of spending time with his wife and three children, he is a volunteer coach in multiple sports, and enjoys live music, waterskiing, snowboarding, skiing, windsurfing, rowing and multiple other outdoor activities.