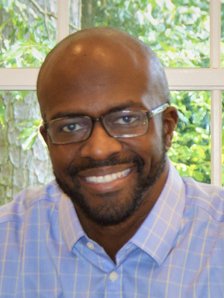 Jared Simmons Executive Coach
Phone:
+1 612.332.8182
Jared has a passion for helping organizations create lasting value for customers, shareholders, and employees. He has a proven track record of integrating new processes, technical capabilities, and business tools to deliver results that endure long beyond his time with an organization. Jared's clients describe him as a structured problem solver with an approachable manner that allows him to create deep, trusting relationships at all levels of the organization.
Expertise
Trusted advisor to mid-level and senior executives on strategy, communication, and leadership development.
1:1 coaching on behavioral, technical, and organizational challenges in corporate and nonprofit work environments.
Skilled in workshop design and facilitation.
Well-versed in consumer research—methodologies, analysis techniques, and insight implementation.
Experienced in business strategy, strategic planning, project management, product development and design.
Impact
Developed and implemented a work process at Coca-Cola to evaluate and prioritize a pipeline of 100+ initiatives with over $50M in value opportunity, supported with training and coaching for procurement and technical organizations.
Developed and implemented new business processes to improve the efficiency of front line workers (e.g., maintenance, quality) across various industries, including railroad, oil and gas, and pharmaceuticals.
Designed and implemented new product development processes for clients in the beverages and hospital construction industries. Coached hospital and production plant staff through implementation.
Led internal and external knowledge-sharing projects for the McKinsey Product Development and Innovation Practice. Served as faculty for internal and client training programs.
Led various projects with global P&G suppliers that created $75M+ in cost savings. Coached and advised supplier leadership teams on effective technical and management processes.
Created programs to support talent development for technologists and underrepresented groups at P&G, McKinsey & Company, and within the Cincinnati nonprofit community.
Credentials
B.S., Chemical Engineering, University of Alabama
Certified Coach, Marshall Goldsmith Stakeholder Centered Coaching
Qualified to administer and interpret various assessment instruments including Hogan Assessments, MBTI, and Emergenetics