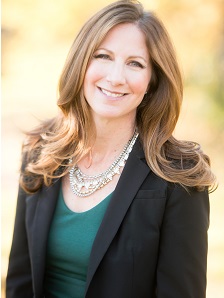 Heather Wray, M.A., L.P.C. Affiliate Consultant and Executive Coach
Phone:
1 612.332.8182
Heather's enthusiastic and tenacious approach to coaching is insightful and pragmatic. She enjoys helping leaders navigate difficult leadership challenges and develop the competencies and skills needed to broaden and strengthen their impact. Heather is passionate about challenging her clients to address growing-edge development issues, as it is through this journey that individuals become more effective and inspiring leaders. Her overall approach can be described as action-oriented and invigorating.
Experience
Diverse background in facilitation, assessment, and coaching.
Deep expertise in executive coaching, providing 360° feedback, and leadership development programs.
Passionate about helping accelerate and support high-potential leaders into higher leadership roles, strengthening leaders' executive presence, promoting mindful leadership, and enhancing interpersonal impact.
Credentialed group facilitator for simulation experiences that target leading change and innovation.
Assessment for development, evaluation of readiness and potential, and pre-hire selection.
Results
Achieved long-term record of success as an executive coach, consultant, facilitator, and client manager for Fortune 500 companies as well as non-profit organizations.
Designed, developed, and facilitated firm's largest pro bono investment in the Minneapolis diverse business leader community: a two-year leadership development program with the Metropolitan Economic Development Association (MEDA).
Designed, developed and facilitated high impact, action learning-based leadership development program for Fortune 100 top leaders, resulting in tangible business results.
Co-led efforts to deepen the skills of MDA's staff of executive coaches.
Credentials
M.A., Psychology, Naropa University (Boulder, Colorado)
B.S., Business Administration, Financial Management from California Polytechnic State University
Accredited Coach, New Ventures West (2005)
Certified Design Thinker and Experience Change Simulations Facilitator
Certified Teacher, Mindfulness-based Emotional Intelligence Program (Search Inside Yourself, developed and tested at Google)
Outside of the office, Heather enjoys spending time outdoors with her children. She is an avid practitioner of yoga, and loves to travel and garden.