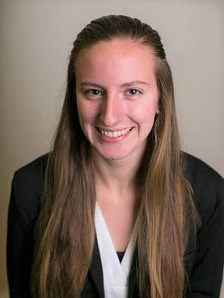 Emma Rafuse, M.A. Consultant
Phone:
+1 920 277 4502
Emma Rafuse is passionate about helping clients and candidates find their best fit and potential in an organization. Creative and curious, she also enjoys creating custom solutions to effectively communicate, teach, and display topics and ideas.
EXPERIENCE
Evaluates and conducts business simulation and role play exercises with assessment participants
Interprets personality inventories and cognitive test results for job candidates to determine the overall fit for a position or client need
Develops competency models based on organizational leadership constructs
Participates in client team discussions on strategic management methodologies
IMPACT
Developed an organization's online training modules
Consulted with key stakeholders to create custom training solutions on building a feedback culture
Designed a series of 17 infographics for 800+ hospital employees on effective communication after analyzing data, distributing needs assessment surveys, and organizing research
CREDENTIALS
M.A., Industrial/Organizational Psychology, Minnesota State University, Mankato, MN
B.A., Psychology; Communication, Purdue University, Fort Wayne, IN
In her free time, Emma enjoys disc golfing, hiking, and rock climbing with her significant other. She loves traveling and plans to visit all 63 national parks in her lifetime (she has already been to 21). When she's not spending time outside, Emma enjoys curling up with a good book and her two cats.