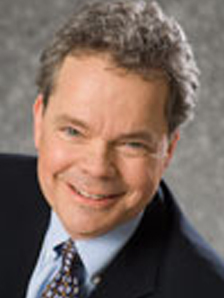 Don Hasbargen Affiliate Consultant
Phone:
+1 612.332.8182
Don enjoys nothing more than helping organizations improve their business results through their people. He delights in analyzing business challenges and opportunities and looking for the people levers to use to create sustainable results. Don's clients love that he is a flexible, creative problem solver who tells it to them straight and appreciate his ability to create long-term, trusted advisor relationships.
Don has been a consultant for more than 30 years working in a variety of HR disciplines. His clients have ranged from the smallest technology start-ups to some of the worlds most admired companies. They have included not only public companies, but also private companies, not-for-profit companies, family businesses, governmental entities, and educational institutions. He has helped this wide range of companies with strategy, M&A, managing organizational change, and Board of Director work. His real passion throughout his career has been less about a particular consulting discipline and more about finding and using people and talent solutions to generate sustainable business success. Don graduated from Gustavus Adolphus College with honors and a B.A. degree in Speech, Political Science and Economics. He has been a regular speaker in front of local and national HR organizations and a trainer for Continuing Legal Education.
Away from work, Don is an avid sportsman (mainly a spectator now) and reader. He is very involved with his family, his wife, two college-age daughters, a high school son, and a brand-new grandson. He stays very active in youth sports as a founding member of his community's lacrosse association and long time member of the football association. He also continues to coach youth football even though it will be a long wait before there's another Hasbargen in the program.
Favorite Work:
Helping organizations improve their business results through their people.