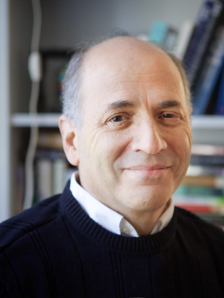 David Giber, Ph.D. Executive Coach
Phone:
+1 612.332.8182
David has been an originator of many of approaches to leadership development and coaching that have influenced practitioners around the world. His approach is a balance of focusing on measurable behavioral change and performance improvement while also helping leaders to understand their own strengths, potential derailers, and opportunities to grow. Nationally known as a leader in his field, David helps to transform companies into high-performing organizations by creating integrated human resource and leadership systems with measurable business impact.
Expertise
25+ years of experience in organization and leadership development, and executive coaching.
Expertise in a wide range of assessments including 360° degree feedback, the Hogan personality suite, DISC, and other measures for leaders and teams.
Emphasis on practical, results-oriented leadership balanced with developing and growing the capabilities of the team and organization.
Coached leaders at all levels from a wide variety of international corporations, universities, and other organizations on leadership effectiveness, career transitions, team development, managing change, and other organizational issues.
Has served in director-level positions in human resource management for leading companies in the high-tech, financial services, and travel industries.
Impact
Built the leadership development and consulting practice for Linkage, Inc.
In addition to his own practice, David is part of the team at TaDa!: Talent Assessment and Development Advisors, one of the most innovative firms in the world dealing with assessing and increasing company and leadership performance.
Chief architect for leadership development programs at firms such as Macys, Wyeth Pharmaceuticals, Fidelity Investments, Colgate Palmolive, and the United Nations Development Program and Partners in Health.
Edited three books on leadership and human resources development, and contributed articles to many other books and journals.
Credentials
Ph.D., Psychology from Duke University
B.A., Stanford University
In his spare time, David likes to ride his bike, read about history, and work as a volunteer for a global health non-profit. He loves New England but enjoys traveling just about anywhere.