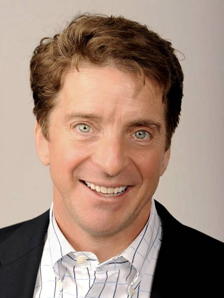 Charley Morrow, Ph.D. Affiliate Executive Coach
Phone:
+1 612.332.8182
Charley is a seasoned consultant and psychologist with deep expertise in executive assessment, coaching, and inclusion. Practical and down-to-earth, he is a trusted advisor in enhancing leadership effectiveness through new insights and approaches to leadership. He establishes trust through commitment, confidentiality, and service. Discerning and creative, Charley addresses challenges and opportunities from various angles to produce solutions that are well-defined and executed.
Expertise
Coached more than 500 leaders over 25 years to help them meet and exceed their development potential.
Worked extensively with business, education, association, and not-for-profit leaders.
Developed scores of leadership models, assessments, and programs.
Acted as an experiential facilitator for Outward Bound, which included the planning and execution of curricula for corporate and public groups in an expedition environment.
Current research efforts focus on inclusion and how leaders can engage teams for peak performance. Previous research has been published in Personnel Psychology and presented at regional, national, and international conferences.
Impact
Managed all aspects of building and maintaining an individual and organizational assessment P&L area focused on leadership assessment, 360° assessment, succession planning, organizational diagnosis, and operational effectiveness measurement.
Conceived and managed a talent management HR and union consulting practice emphasizing individual, organizational, and strategic consulting using surveys, scorecards, and program evaluation technologies.
Provided breakthrough insights for hundreds of leaders allowing them to shift leadership styles to address new challenges and contexts.
Credentials
Ph.D., Industrial and Organizational Psychology, Tulane University
B.A., Psychology and South Asian Studies, University of Wisconsin