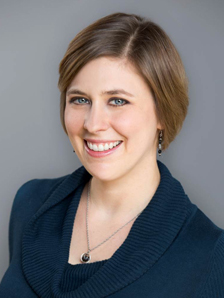 Anna Sackett, Ph.D. Senior Consultant
Phone:
+1 612.259.4214
Anna Sackett is passionate about partnering closely with leaders to create effective integrated talent management solutions that include defining leadership roles and requirements and building tailored leadership competency models that fit all levels of the organization. Additionally, Anna provides expert talent insight through conducting assessments and providing feedback for both leader selection and development.
Expertise
Nine years of experience focusing on organizational development, selection, and organizational research including survey development, management, and analysis for various organizations including 3M, Collective Brands, Inc. (Payless) and Pentair.
Deep expertise in researching strategic thinking, visualizing complex problems, leadership development, and Army Design Methodology (complex problem solving in teams) gained from a five-year tenure at the Army Research Institute for the Behavioral and Social Sciences (ARI) in Fort Leavenworth, KS.
Effective interviewer and focus group leader for multiple military and civilian individuals and groups, including high level Army Generals.
Skilled presenter of research findings to a wide range of academic, military, and international audiences.
Impact
Invited to present ARI's strategic thinking research to the Sergeant Major of the Army at a working group on non-commissioned officer's (NCO) strategic education.
Presented on critical skills for leader development at the 2016 Kingston Conference on International Security as a panel speaker.
Served as a key contributor to the Strategy Education sub-committee of the Army Learning Coordination Council, a multidisciplinary team comprised of Army Colonels, reporting to the commandant of the Army War College, a two-star General Officer. The group met regularly, assessing how the Army educates and develops strategic thinking skills at all levels, and developed recommendations for improvement.
Credentials
Ph.D., Industrial/Organizational Psychology, Albany, SUNY
B.A., Psychology, St. Olaf College
Anna is a very active person–besides bike-commuting to work, she enjoys riding in her free time, knocking out P90X3 workouts, and finding other excuses to be outdoors, regardless of the weather. Anna loves spending time on the North Shore of Lake Superior with her extended family, including her six nieces and nephews. She has a passion for traveling the world and developing new recipes in the kitchen. Anna is also an active blood donor.