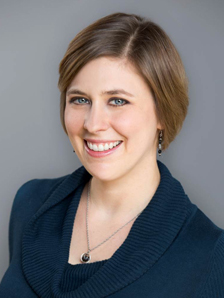 Anna Sackett, Ph.D. Senior Consultant
Phone:
+1 612.259.4214
Anna Sackett is a client-focused talent professional who is passionate about partnering closely with organizations to create effective talent management solutions. These include defining leadership roles, requirements, and performance standards, in addition to developing and implementing tailored leadership competency models that fit all levels of the organization.  Anna also possesses expertise in designing and implementing assessment processes, including developing custom business simulations and conducting validation studies.  She also displays proficiency providing expert talent insight to individual leaders, teams, and their organizations through comprehensive assessments for both selection and development, and providing high-impact feedback, growth planning, and coaching.
Expertise
Twelve years of experience focusing on organizational and leader development, selection, workshop design, and organizational research including survey design, management, analysis, and recommendations.
Extensive experience working with a wide range of organizations, including privately and publicly held companies, non-profit organizations, and government agencies (i.e., U.S. Army and NATO).
Highly effective interviewer and focus group facilitator for a variety of audiences, including top executives and high-level military Generals and government officials internationally.
Engaging workshop facilitator, both in-person and via virtual platforms.
Deep expertise in researching strategic thinking, visualizing complex problems, leadership development, and complex problem solving in teams gained from a five-year tenure at the U.S. Army Research Institute for the Behavioral and Social Sciences (ARI) in Fort Leavenworth, KS.
Skilled presenter of research findings to a wide range of academic, military, and international audiences.
Impact
Track record of developing and maintaining strong client relationships through impactful client-engagements.
Partners with internal MDA team to develop new and innovative approaches that enhance current talent strategy and assessment offerings to address current and/or anticipated client needs.
Presented ARI's strategic thinking research to the Sergeant Major of the Army at a working group on non-commissioned officer's (NCO) strategic education.
Presented on critical skills for leader development at the 2016 Kingston Conference on International Security.
Credentials
Ph.D., Industrial/Organizational Psychology, Albany, SUNY
B.A., Psychology, St. Olaf College
2018 Eisenhower Research Fellow, NATO Defense College, Rome
Certifications: Advanced Hogan Assessments Interpretation, California Personality Inventory (CPI)
Anna is a very active person; besides bike-commuting to work, she enjoys riding in her free time, knocking out P90X3 workouts, and finding other excuses to be outdoors, regardless of the weather. Anna loves spending time on the north shore of Lake Superior with her extended family including her six nieces and nephews. She has a passion for traveling the world and developing new recipes in the kitchen. Anna is also an active blood donor.