By Lisa Gordon, Principal Consultant and Vice President of Coaching Services, and Sean Allen, Vice President of Consulting, MDA Leadership
This article is the second in a series that chronicles MDA's ongoing journey into our own individual and collective cultural awakening and deep dive into issues of institutional racism, equity, inclusion, diversity, and justice. We want to share what we are learning and doing in hopes of building a community of inspired individuals and organizations who have the courage to acknowledge our contextual reality, while at the same time enthusiastically embrace the diversity work that needs to be done. This piece focuses on our Coaching Services.
Leadership in our complex world requires an unprecedented level of capabilities. To be effective—to be relevant, frankly—leaders of today and tomorrow need to be highly self-aware. They cannot afford to operate in subconscious ways, which prevent them from fully showing up, being creative, and thinking deeply. Leaders who lack self-awareness simply cannot lead an organization to greatness.
With this in mind, so much of the transformative work we do at MDA in coaching leaders is about bringing to awareness (i.e., consciousness) that which exists in our leadership in unintended ways: the shadow sides of ourselves, the living out of reducing fear and threat, our reactive tendencies, our derailers. Because leadership is challenging and because it is a social endeavor, it is the perfect storm environment for our shadow selves to emerge. When we operate from a place of reactivity or in automatic ways—from an internal script that is outside or only peripherally within consciousness—we are operating with unconscious bias. While there are certainly overt and clear instances of discrimination, we find that the more subtle and even subconscious forms of discrimination are pervasive in our culture, and therefore certainly in our work environment and leadership.
Our Commitment to Diversity, Equity, and Inclusion
Leadership matters. No other factor has a greater impact on an organization than its leadership. MDA Leadership promotes the importance of leading with humanity and with an informed perspective on diversity, equity, and inclusion. The leaders of today and tomorrow are called to do better in breaking down systemic bias and ridding their organizations of discriminatory practices. The leaders for tomorrow will be continually learning and creating expansive environments for belonging.
We believe that only such leaders and their organizations will be capable of sustainable and true excellence. We are committed to taking the personal and collective journeys that challenge our assumptions, our minds, and our hearts to build our leadership character, to continuously educate ourselves on DEI, and to apply that knowledge to our practices and in our work with leaders.
NOTE: Diversity exists whenever there are differences between people, including race, ethnicity, gender, sexual orientation, socioeconomic status, age, tenure, geographical location, physical ability, education, religion, and thought.
For example, just now, as you were reading these preceding paragraphs, did you envision a leader? If so, what did that leader look like? What was their gender? Skin color? Height? Socioeconomic status? What did you presume their marital status is? Their sexual orientation? Their hobbies? What biases or automatic thoughts do we as a culture have about who leads? What happens when we have these defaults? What are the odds that we will act in accordance with our defaults? Pretty good, it turns out.
This article is grounded in the reality that leadership coaching provides a magnifying glass through which to view, understand, manage and impact the pervasive issue of discrimination in organizations. Discrimination is analogous to a hyper-aggressive, malignant cancer that can undermine decisions, actions and outcomes. Discrimination is present in our world of work every day in both subtle and overt forms, and leadership coaching provides an exceptional window into mindsets and practices within the real-time business context. What we hope to elucidate here is the pervasiveness of discrimination in the world of work—as seen through organizational policies, culture, decision-making, relationships, and definitions of success—AND the wonderful opportunity that exists through coaching to bring to awareness and dismantle those mindsets and practices that fuel bias and discrimination.
In our coaching work, we are in a position to see discrimination and bias from multiple angles, including biases in systems and policies, work with leaders who are the recipients of bias or discrimination, and work with leaders who are limited and limiting others by their own biases. At MDA, we believe that to do the real work, we may need to "go there." So when an organization asks us to help a female leader of color with her aggressive tone, we are in a position to also address the box the system/culture/norms may be attempting to put this leader into. What biases does she face about how she "should" show up based on her demographics? When we work with a Native or First Nation leader who is expected to influence and assert in her leadership role, we also need to be curious about how she can do that in a way that is in line with her culture and values. When a male leader from India with traditional values about men and women seeks coaching for his direct report who is unmarried and female for her "style," we may also need to work with the manager about how his values may or may not be limiting his leader. When we work with a newly promoted Black physician leader, we need to be aware of the "Black tax" imposed on many leaders of color to be on every committee and task force. When a male leader invites his male direct reports to go golfing and provides spa gift certificates to his female team members, what message does this send to all parties involved? When a female leader is given less responsibility because she has recently had a child, while her male counterpart in the same position is given more—presumably to allow her more child care time and him more resources to provide for the family—what is the message? How does this impact each individual's career trajectory? When leaders are caught up in these biases, there is real harm done.
As executive coaches, we have had the honor of being on the front line with leaders as they have navigated leadership within our destabilizing macro-environment over the past two years. What we know about destabilization is that it provides opportunity for awakening—no matter whether it is at the micro/intra-person level or the macro/global systemic level. What we saw in our coaching work was that this destabilization broke open truths and realities that in the business or organizational world were hardly acknowledged. Pre-pandemic and before the murder of George Floyd, issues of race, gender, and other points of discrimination were relegated to off-to-the-side, special groups and conversations—often led by specialized DEI consultants or a designated DEI leader under the umbrella of DEI initiatives.
When you deconstruct racism and any other kind of discrimination—artificial elevation of some groups and artificial subjugation of other groups—what you are really talking about is power and everything that goes with it. You know the list: money, freedom, decision-making authority, and control. Namely, who has it and who does not. And maybe more specifically, who is allowed to have it and who is not. Who we believe is entitled to have it and who is not. Organizations, including the workplace are built on power differentials and cultural "norms." So why would we think that discrimination would not be especially present in the workplace? And why would we consciously or subconsciously remain blind to the pervasive and ubiquitous ways in which power can be leveraged in unfair and biased ways in organizations and by leaders? The reality is Diversity, Equity, and Inclusion (DEI) work is not for special circumstances with special groups. We know that these unspoken power differentials, earned and unearned, exist in every single interaction we have in the workplace.
MDA coaches have been hard at work over the past 40 years helping leaders to be the greatest and most evolved versions of themselves possible. And part of being a great leader is self-awareness and seeking to lead in a way that brings out the best in oneself and others—enabling people and their organizations to achieve results together. Our coaching work at MDA in the realm of DEI is not about helping BIPOC (Black, Indigenous and People of Color) leaders, women, or any other marginalized group in our country to fit in to be more effective. Our work is to enable all people and systems to lead in conscious and sophisticated ways, unleashing the power of others for a greater good.
Ultimately, as executive coaches at MDA, we strive to actively engage a broad leadership community to courageously and explicitly address the business implications of deep-rooted social justice issues that are pervasive in the fabric of American culture. We have done this by:
Fully exploring diversity-related dynamics as they are introduced by leaders in coaching sessions
More directly having explicit conversations with leaders who are utilizing the language of bias and justice
Inviting the whole person into the coaching partnership, not just the business leader in a vacuum
More intentionally understanding the DEI context in organizations through discussions with key sponsors and stakeholders
Challenging leaders to establish a vision for the cultural reality they want to create and supporting them to implement meaningful actions that make that outcome possible.
When Gartner conducted research on the Top Ten HR Key Initiatives For 2022, diversity, equity and inclusion was ranked #5 ahead of working with the CEO, Board and C-Suite, which ranked #9. HR executives reported that their greatest challenge with this initiative is "holding business leaders accountable for DEI outcomes." Other top problems included "employees see and experience DEI inconsistently at our organization" and "we struggle to hire and build inclusive behaviors in managers and leaders."
As you think about your leadership, what are your blind spots? Where is there opportunity to be more fully aware? Consider executive coaching to reach your potential and bring out the best in others. As you think about your organization, what opportunities exist to raise the cultural consciousness around these topics? As we strive to continue on our own growth journey and live our values and mission at MDA, we are here to support you and your organization's evolution as well. Let's connect to learn more together.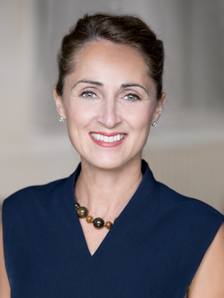 About The Author
Lisa Gordon, Ph.D., L.P. is Principal Consultant and Vice President of Coaching Services at MDA. She works with C-level and other senior leaders to grow their own and other's leadership effectiveness. Dr. Gordon knows how to enable growth and change in meaningful ways that stand the test of time. She has worked with hundreds of leaders and dozens of teams across a multitude of organizations and industries over the course of her 20 years of consulting and coaching, often witnessing not only transformational growth in leadership effectiveness and productive organizational change, but also fundamental change in self-awareness, confidence, and joy. Connect with Lisa at lgordon@mdaleadership.com or LinkedIn.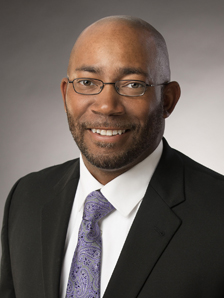 About The Author
Sean Allen, MS, MBA, Ph.D. is the Vice President of Consulting, Western Region and a member of the senior leadership team at MDA. He partners with Boards, C-suite executives and other senior leaders to help optimize business and leadership performance. Dr. Allen believes that transformational and accelerated leadership growth is made possible through powerful feedback, motivation to reach an aspirational vision, and value-added capability development. He has worked with thousands of leaders over the course of a 25-year career, spanning a multitude of organizations, industries and global geographies. These partnerships have emphasized expertise related to talent strategy, leadership assessment, executive coaching and broader development initiatives. Connect with Sean at sallen@mdaleadership.com or LinkedIn.